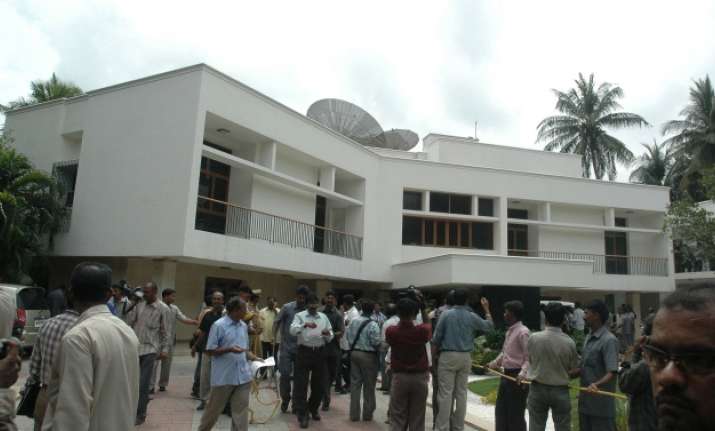 While the political succession in Tamil Nadu has been taken care of for the time being with Panneerselvam sworning in as the chief minister after AIADMK Supremo Jayalalithaa's unfortunate demise, there is another question that looms large. 
As of now there is no news whether Amma left any will, the question is that who will inherit Jayalalithaa's properties worth Rs 113.73 crore according to her election affidavit this year, particularly the sprawling 24,000 sq ft bungalow – Poes Garden – which is estimated to be worth Rs 90 crore, according to a Times of India report. 
Will her political heir Sasikala Natarajan stay put in the bungalow or will Jayalalithaa's niece Deepa Jayakumar and her brother Dipak stake claim? Also, there is a possibility that the fate of the bungalow gets caught up in legal disputes for decades as in the case of MG Ramachandran's house in Ramapuram, Chennai. 
Jayalalithaa and her mother Sandhya had purchased the Poes Garden property in 1967 for Rs 1.32 lakh. 
According to the report, legal experts believe that Amma's nephew and niece could, if they want to, stake claim to a share of the property, originally acquired by her grandmother. 
Apart from the palatial bungalow, Jayalalithaa's fixed assets were worth over Rs 80 crore. In her affidavit filed for this year's assembly election, she declared her assets worth Rs 113.73 crore, which was Rs 3.40 crore less than what she had declared in 2015. 
Except the Poes Garden bungalow and some inherited jewellery, a special court has attached all her properties in the disproportionate assets case.

Jayalalithaa had a big bank balance too. She had deposits of Rs 10.63 crore in various banks and 1,250 kg of silver worth Rs 3 crore. This does not include gold and silver ornaments seized by the court in the disproportionate assets case. 
On her gold jewellery, Jayalalithaa said the value of 21,280.300 grams could not be ascertained as it was with the Karnataka government treasury in connection with the disproportionate assets case. She also mentioned that the assets case was pending in the Supreme Court. She has also declared possession of 1,250 kg of silver articles valued at Rs 3,12,50,000.