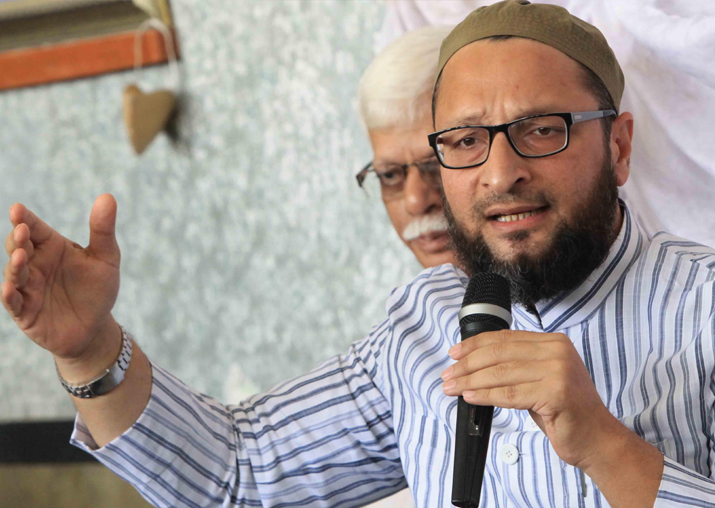 Attacking Modi government's decision to deport 40,000 Rohingya Muslim, AIMIM president Asaduddin Owaisi said that the government's move is discriminatory because the Rohingyas are Muslims. Questioning the government's policy, he said that when the government can provide shelter to Buddhist refugees of Tibet then why it wants to repatriate Muslim refugees from Myanmar. He also lambasted the stay granted to controversial Bangladeshi writer Taslima Nasreen. 
"When Tibetan refugees, Tamil refugees can stay in India, why can't Rohingyas? Why the BJP government want to send them back."
Echoing same views, West Bengal Chief Minister Mamata Banerjee today expressed her serious concern over the issue and called for the need to extend support the community.
"We do support the United Nations appeal to help the Rohingya people," Banerjee said, appealing for helping the Rohingyas. "We believe that all commoners are not terrorists. We are really concerned."
The CM's reaction comes at a time when the Ministry of Home Affairs has alerted states to identify and monitor 'illegal migrants'. Union Home Minister Rajnath Singh had earlier said that the central government will inform the Supreme Court of its stand on the Rohingya immigrants on September 18 while describing the influx of Rohingya refugees into India as 'very serious'. 
According to the UN, 391,000 Rohingya refugees have arrived in Bangladesh since violence broke out in western Myanmar's Rakhine state on August 25. While its various agencies have also boosted humanitarian assistance in the region, the UN had appealed to the entire international community to keep the political differences aside and support the ongoing humanitarian efforts to help Rohingya refugees.