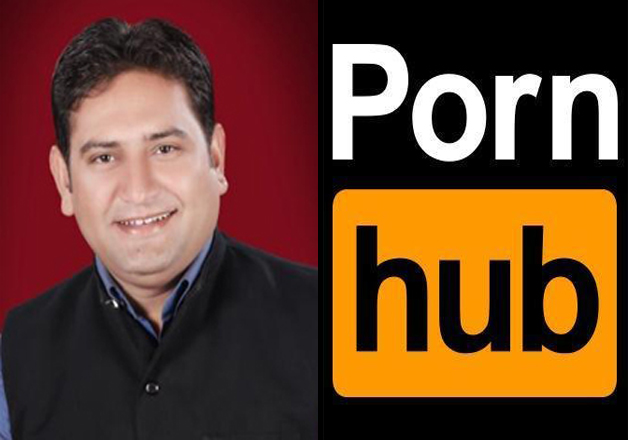 A day after Delhi's Women and Child Development minister Sandeep Kumar was sacked from his post by Chief Minister Arvind Kejriwal after the minister was found embroiled in a sex scandal, Pornhub, arguably the world's largest pornography website, trolled him terming him as their "employee".
 
A nine-minute-long sex tape and 11 photos reportedly featuring the AAP minister were apparently sent to the Aam Aadmi Party (AAP) headquarters that showed him in a compromising position with two women.
 
Pornhub, which considers users who post pornographic content and get paid for it as their employees, couldn't hold back from taking a jibe at the minister. "We love all our employees, including Sandeep Kumar," it tweeted from its verified handle, tagging the minister.
We love all of our employees, including @SandeepKumar

— Pornhub ARIA (@Pornhub) August 31, 2016
The tweet soon went viral and received crazy reactions from Twitterati.
Aam Aadmi Porn https://t.co/WhpAoOwpDo

— Adit¥∆ M∆€∆£ (@jhunjhunwala) August 31, 2016
Fastest recruitment ever of an employee, that got fired from the previous company. https://t.co/IFXcKirTg3

— तोहार Woke ऊँगली (@MeetUunngLee) August 31, 2016
Reports of the minister's CD had apparently been doing the rounds in the political circles for a few days now. It is believed that even Kejriwal was also aware of the same. Today, a formal complaint regarding the minister's acts were received by Lieutenant Governor Najeeb, who was set to write to the CM on the matter.
 
It was then that the AAP government jumped into action to save itself the embarrassment.  
 
"Received objectionable CD of Minister Sandeep Kumar. AAP stands for propriety in public life. That can't be compromised. Removing him from Cabinet with immediate effect," Kejriwal said in a series of tweets on today.
Recd "objectionable" CD of minister Sandeep Kr. AAP stands for propriety in public life. That can't be compromised(1/2)

— Arvind Kejriwal (@ArvindKejriwal) August 31, 2016
Removing him from Cabinet wid immediate effect(2/2)

— Arvind Kejriwal (@ArvindKejriwal) August 31, 2016
34 years old, Sandeep Kumar is an old ally of Kejriwal and was associated with with Anna Hazare and his team in the movement of 'India Against Corruption'.  
During the Delhi Assembly elections in 2015, he was elected from the Sultanpur Majra constituency by the highest margin of percentage of votes polled among all the constituencies of Delhi. He held a number of portfolios in the AAP government including Social Welfare.  
Sandeep Kumar's unceremonious ouster as a Cabinet minister makes him the latest in the string of controversies marring AAP's claim of high moral ground. He is the fourth minister to be sacked from his post since Kejriwal government assumed power in February 2015.  
Jitender Tomar was asked to resign as Law Minister after he was accused of forging his college degree. In October, Asim Ahmed Khan was removed as Minister for Food and Environment following allegations of taking a bribe from a builder.