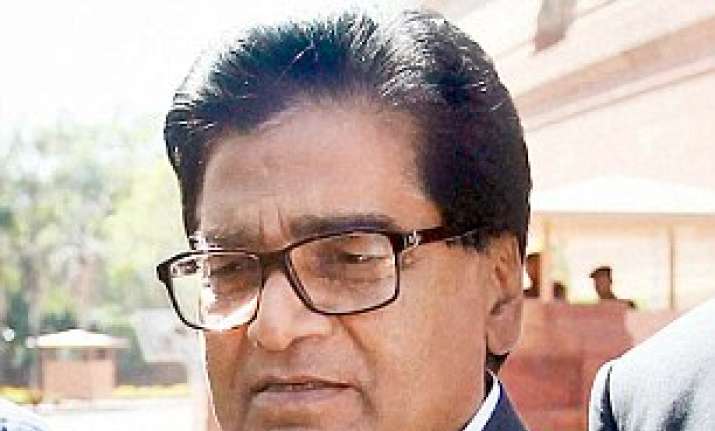 Senior Samajwadi Party leader Ram Gopal Yadav today conceded that his party lost the UP Assembly elections because the people of the state voted against it.
Disappointed over the SP's severe drubbing in the just-concluded Assembly elections, Ram Gopal Yadav said that the people preferred the Bharatiya Janata Party over SP.
"The people have given the BJP their mandate. The people of Uttar Pradesh have defeated us and have given the mandate to the BJP. Yes, the results have been opposite to our expectations," Ram Gopal Yadav said.
The BJP alliance won an unprecedented 324 seats in a 403-member Assembly. The SP-Congress alliance came a distant second with 54 seats while the BSP could manage to win only 19 seats in these elections.
Reacting to the massive defeat of Samajwadi Party, the state Chief Minister Akhilesh Yadav had said, in a veiled attack on the BJP, that sometimes parties win elections by enticing voters.
"Sometimes in politics, you don't get votes by making people understand something, but by enticing them," Akhilesh had said.
Congress vice president Rahul Gandhi, on the other hand, had alleged that the BJP won in the state by polarising the electorate.