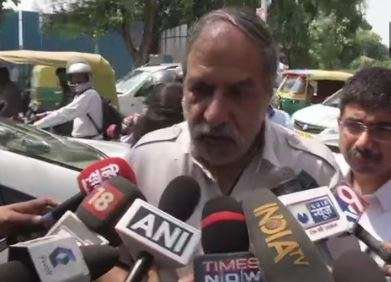 After the meeting of the Congress delegation with Comptroller and Auditor General of India (CAG) over Rafale issue on Wednesday, grand old party's leader Anand Sharma said that the party has "submitted a detailed memorandum."
"We submitted a detailed memorandum along with enclosures which very clearly establishes irregularities in Rafale purchase. We hope that the matter will be looked into by CAG," ANI quoted Sharma as saying. 
The Congress has alleged corruption in the deal to buy 36 Rafale fighter jets from France's Dassault Aviation. It has alleged that the Modi government has caused a loss of over Rs 41,000 crore to the exchequer by paying a higher price for the aircraft than what was negotiated by the UPA.
Earlier, Congress chief spokesperson Randeep Surjewala said the CAG and CVC are bounded by their constitutional duty to look at the entire deal and all its papers - whether or not somebody moves them.
"Congress Party at an appropriate time also intends to move an appropriate petition before CVC and CAG to expeditiously and quickly adhere to their constitutional duties," he said.
The Congress has asked why the government is not setting up a joint parliamentary committee to probe the fighter jet deal. 
Defence Minister Nirmala Sitharaman, however, rejected the demand saying all the details on it have already been placed before Parliament.