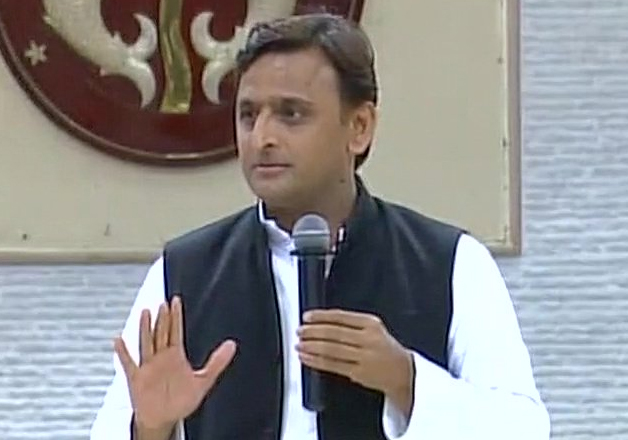 Uttar Pradesh Chief Minister Akhilesh Yadav today said that he would support his uncle and Samajwadi Party state president Shivpal Yadav, and there was 'no rift' in the party.
"I have congratulated him (Shivpal Yadav) on being the Uttar Pradesh chief of the Samajwadi Party and have asked all Samajwadi workers to congratulate him," Akhilesh told reporters here after meeting Shivpal. 
He said all Samajawadi workers needed to work together 'so that opponents don't get a chance to raise fingers at us'.
"We are united and there is no rift in Samajwadi Party," he said.
Earlier in the day, SP supremo Mulayam Singh Yadav had asked Akhilesh to hand over 13 portfolios to Shivpal.
Akhilesh has written a letter to state Governor Ram Naik requesting him to allocate Irrigation and flood control, revenue and cooperative ministries to Shivpal Singh Yadav. However, the letter does not mention the high-profile Public Works Department (PWD).
The UP Chief Minister has reportedly decided to keep this crucial ministry with himself.
Akhilesh also said that whatever Mulayam Singh Yadav has planned for the party, will be duly implemented. 
"No one can go against the decision of Netaji," Akhilesh said.
The feud within SP had spilled into the open after CM Akhilesh stripped uncle Shivpal of key ministerial portfolios on September 13, hours after he was replaced with Shivpal as the party's state unit chief by Mulayam.