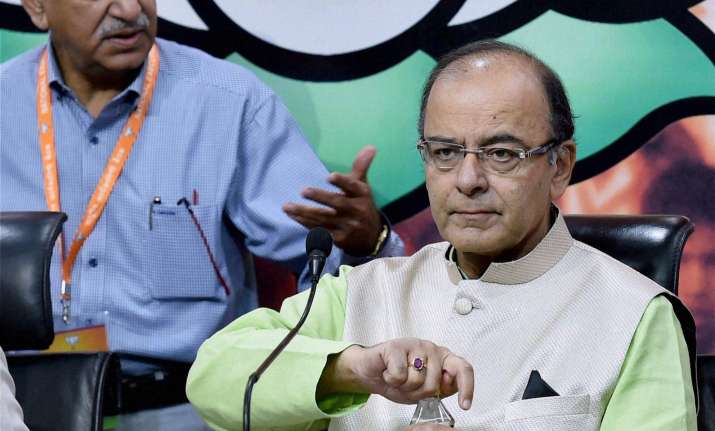 New Delhi: The Bharatiya Janata Party is fully committed to the agenda of governance that was formed in Jammu and Kashmir, Finance Minister Arun Jaitley said here on Sunday.
Speaking on the issue of government formation in Jammu and Kashmir on the second day of Bharatiya Janata Party's national executive meet, Jaitley said: "We stand fully committed as far as the agenda of governance is concerned with reference to J&K."
"But in the resolution there is a reference to J&K, particularly in the case of national security," he added.
On the Jawaharlal Nehru University row, Jaitley said: "Though on the first day, some people did come and raised anti-national slogans in JNU, but by and large in the entire debate on the anti-national slogans, the ultra-left was in the forefront."
"In fact, the members or leaders of the minority community did not come up. Most of them didn't comment or participate in that debate."
Jaitley said: "Ideology of nationalism is driving force for BJP. Free speech can co-exist with idea of nationalism. While our Constitution allows for free speech and dissent, it does not permit destruction of the nation."