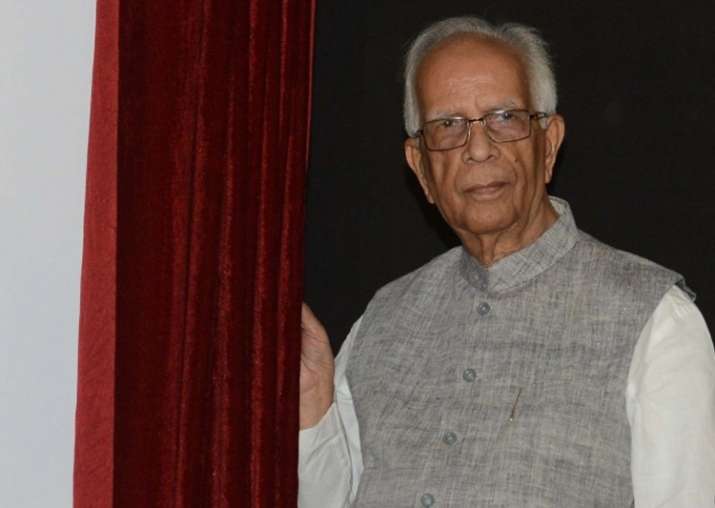 The West Bengal unit of Bharatiya Janata Party today described West Bengal Governor Keshri Nath Tripathi as a 'dedicated soldier' of Prime Minister Narendra Modi's brigade.
"Trinamool Congress thinks that bad-mouthing the Governor would bottle him up. But they are making a mistake here. He is a dedicated soldier of the 'Modi Vahini'. So, he will keep walking the path of truth," BJP's national general secretary and former state president Rahul Sinha said.
Referring to the press release issued by Tripathi's office on Wednesday evening in response to Chief Minister Mamata Banerjee and her party leaders' allegations, Sinha said that the statement proved that the Governor was not scared of Trinamool's tactics.
"The Governor is not scared of the Trinamool Congress. He will keep working towards the betterment of the country and the state. The statement he issued yesterday is proof of that," Sinha added.
Responding to Sinha's comments, Trinamool leader and state Education Minister Parth Chatterjee said that such statements only confirmed the truth of Trinamool's allegation of the Governor's close affinity with the BJP.
"There is nothing left to be said. He is the ignorant chief of an ignorant group," Chatterjee said about Tripathi. "Today, the cat is out of the bag. We have been saying for the last few days that the Governor's house has been transformed into a BJP office and the Governor himself is involved in the process. The statement of Rahul Sinha officially certifies our claims."
The clash between the Governor and the state's ruling party came to the fore after Chief Minister Mamata Banerjee on Tuesday accused Tripathi of threatening and humiliating her during a telephonic conversation, prompting her party leaders to term the Governor as a "BJP cadre". The Governor, however, maintained that there was nothing threatening or humiliating in his words to the Chief Minister.
On Wednesday, Trinamool leader and state's Rural Development Minister Subrata Mukherjee strongly criticised the Governor's role in the whole controversy and termed him as "BJP's parrot".
With IANS Inputs