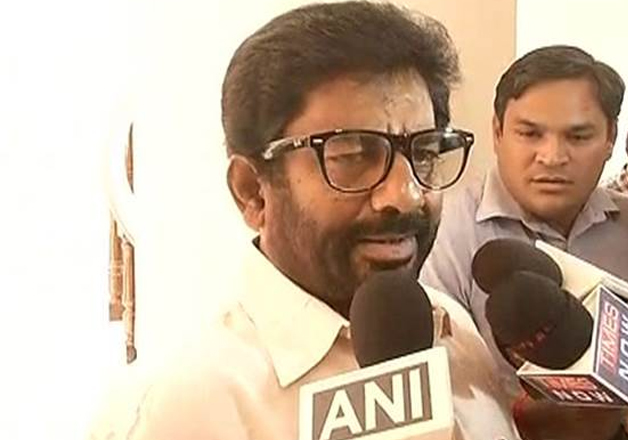 The physical assault on an Air India staffer by Shiv Sena MP Ravindra Gaikwad has put the party in a dock. But this was not the first time that a Sena lawmaker shot to fame all for the wrong reasons.
Earlier in 2014, Sena MP Rajan Vichare and 10 others including Gaikwad were caught on camera forcefully feeding a chapatti to a Muslim man to break his Ramzan fast.
The footage showed Vichare and Gaikwad force feeding Arshad, the manager of the catering service at the Maharashtra Sadan in New Delhi. 
Gaikwad, who was standing next to Vichare, too forced a roti down the throat of Arshad and shouted at him who was fasting for Ramzan.
The MPs were reportedly unhappy with the taste and poor quality of food served to them. As a mark of protest, the IRCTC had withdrawn its catering facilities from the Sadan.
The incident had invited a huge political embarrassment for the ruling coalition as the Shiv Sena is a part of the National Democratic Alliance (NDA). The opposition parties at that time even stalled the Parliament proceedings, accusing the government of indulging in activities that demean the other religions.
Gaikwad is once again in the eye of a storm for repeatedly hitting a 60-year-old employee of Air India yesterday with a sandal over not being given a business class seat despite having insisted on boarding an all-economy flight.