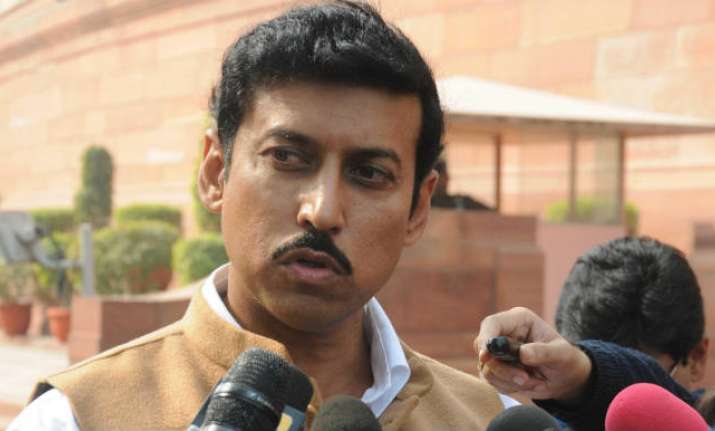 Union minister Rajyavardhan Singh Rathore today said that Kashmir's shift towards Wahhabism led to the present state of affairs in the state.
Speaking at the BJP state headquarters in Jaipur, Rathore noted that the situation in the Valley was under control and the government has given a free hand to the forces.
"Whatever is going on in Kashmir had developed in the ten years before 2014. Kashmir was known for Sufism, but in those ten years it has gradually moved towards Wahhabism," the Minister of state for Information and Broadcasting said.
"The situation in Kashmir is under control and the Army is independent and need not seek Delhi's permission before taking action," he said.
After attending a coordination meeting of MPs and MLAs at the party office, Rathore said the saffron party has been sweeping elections and people are getting its advantages.
Wahhabism is an Islamic doctrine and religious movement, often described as ultraconservative, austere, fundamentalist or puritan.
(With PTI inputs)