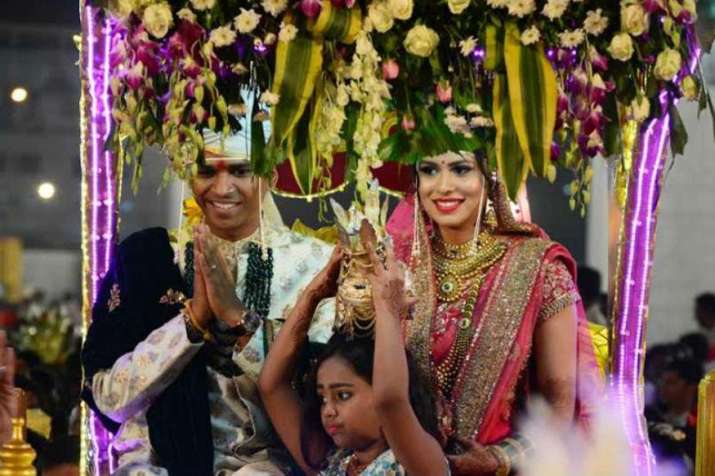 Months after BJP politician G Janardhana Reddy's daughter had a gold-studded wedding, another glitzy political wedding is already making the headlines. The BJP's Maharashtra unit chief Raosaheb Danve's son Santosh Danve has stormed the social media with updates about his opulent wedding story.
The wedding was no everyday affair. As we can see the chic wedding video invites, designer sets and a lavish venue, this wedding has been one of the 'fattest' wedding ceremony in India. The complete venue was monitored by police using the drone-mounted cameras.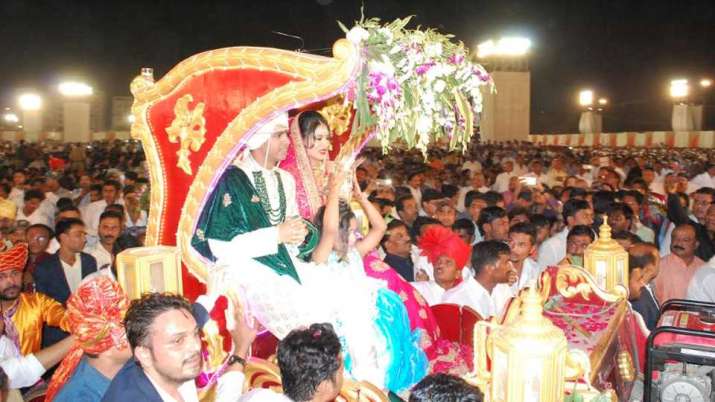 Here are some more details about the gala affair…
As per the reports, 30,000 guests were invited at the wedding, which included the state's entire cabinet led by Chief Minister Devendra Fadnavis.
Santosh Danve is an MLA from Bhokardan in the Marathwada region, which has been facing the brunt of drought since 2 years. He is also the youngest member of current Maharashtra Legislative Assembly.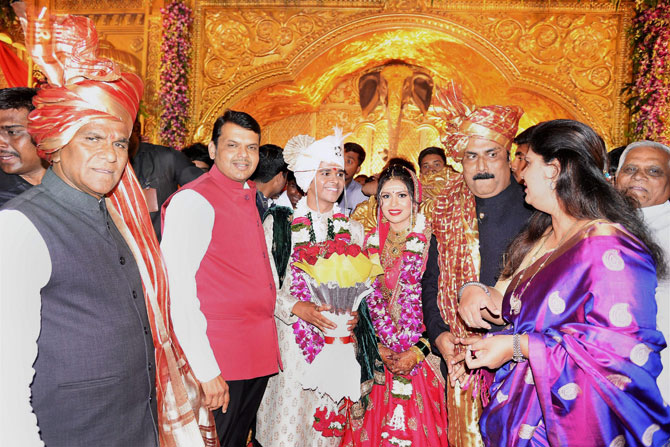 Santosh's wedding invite video was posted by none other than Santosh himself. It had the bride and groom romancing to the tunes of John Newman's 'Love Me Again'. This video has fetched more than 44 thousand views so far.
Santosh lavishly tied the knot with Renu, who is the daughter of a well-known Marathi musician Rajesh Sarkate at the Jabinda Estate Lawns, Aurangabad on Thursday. The wedding planners and the art directors had set up the complete wedding arrangement according to medieval-era palace. The food served at the wedding varied from Indian to Chinese.
One major road leading towards the wedding venue was closed down for common people, only to ensure the smooth movement of guests. Besides, the event was continuously watched over by the Maharashtra police using the drone-mounted cameras.
The complete event was a reminder of Union Transport Minister
Nitin Gadkari
's daughter wedding, where at least 10 chartered planes and special flights were used to escort the guests to the venue.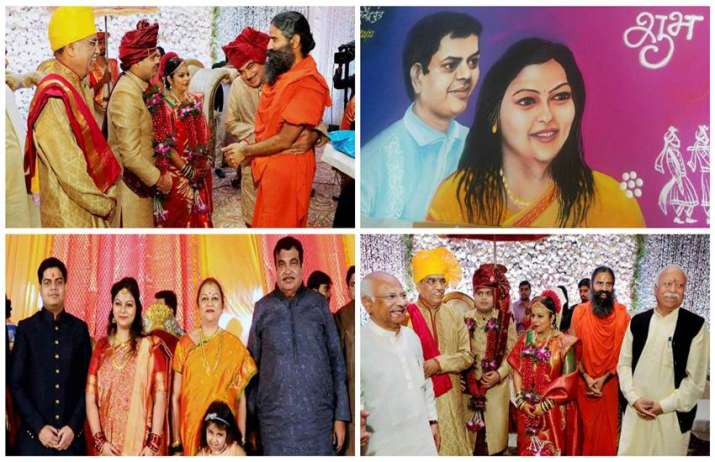 Not to forget Karnataka mining baron,
Gali Janardhan Reddy
, who spent the whopping amount of Rs 500 crore on his daughter's wedding last November. The wedding though attracted the eagle eyes of Income Tax officials, who asked Reddy to explain the expenditure.