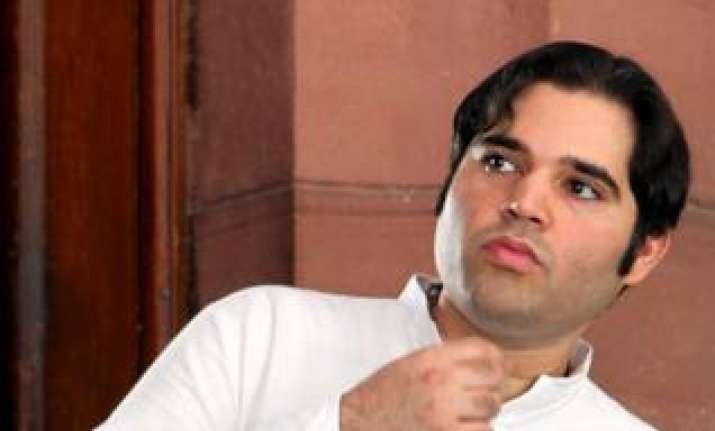 Union minister Maneka Gandhi on Monday said that her son Varun Gandhi could not campaign for BJP in UP Assembly polls because he was "too busy" with other priorities. 
"Varun (Gandhi) has been very busy. He's been travelling to speak to students across the country at various campuses," Maneka Gandhi told a news channel.
Maneka, however, added that Varun was now 36 years old and therefore, she could not speak for him. 
According to some media reports, Varun Gandhi, BJP MP from Sultanpur, was upset with the party for not defending him in the honey-trap scandal that surfaced last year.
Varun was also unhappy with the BJP as the party did not include his name in its first list of star campaigners for UP Assembly elections. 
His name was included in the second list of star campaigners but it was seen as a damage control exercise after Varun's supporters threatened to rebel against the party.
Varun's name was dropped once again from the party's list of  star campaigners for the sixth and seven phases of UP polls following his Indore speech which did not go down well with the party. During his speech, Varun had  said that Hyderabad University's PhD scholar Rohit Vemula's letter highlighting caste discrimination made him cry. 
Varun Gandhi was reportedly also unhappy with the party for not projecting him as the CM candidate in UP Assembly polls.
Responding to a question on whether not projecting a CM candidate will hurt BJP's chances in the UP Assembly polls, Maneka Gandhi said, "we will soon find out."