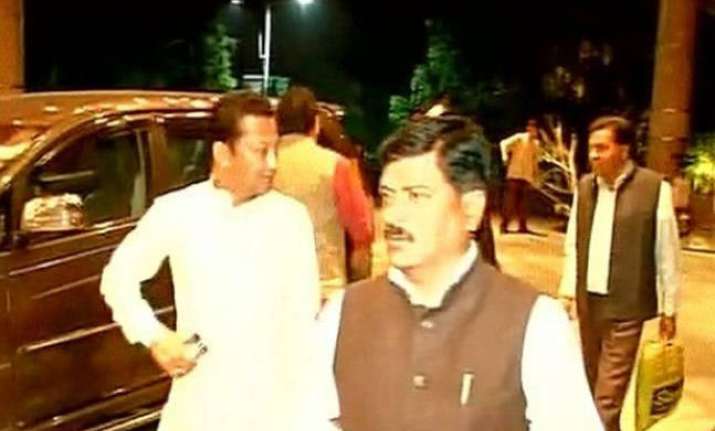 Dehradun: Rebel Congress MLAs on Wednesday moved the Uttarakhand High Court challenging their disqualification by Uttarakhand Assembly Speaker Govind Singh Kunjwal after President's rule had been imposed in the state.
The petition has been filed before the single bench of Justice U C Dhyani of the high court against the Speaker's action questioning its validity on the ground that it had been taken after invocation of Article 356 in the state when the Assembly was already under suspended animation.
The plea will be heard by the single bench at 2 pm on Wednesday.
The Speaker had disqualified nine Congress MLAs under the anti-defection law hours after imposition of President's rule in the state on March 27, a day before the state government was scheduled to go for a floor test in the Assembly.
The Nainital High Court yesterday ordered a floor test in the Assembly to determine which party enjoys a majority and stayed President's Rule, which was imposed on Sunday. The court, in it order, also allowed the 9 suspended rebel MLAs to take part in the floor test. The assembly floor test will be held at 11 am on Thursday and Registrar General of Nainital HC will be present as an observer.
On the other hand, the Congress has also decided to challenge the High Court's order allowing participation of 9 disqualified MLAs in the floor test. In its plea filed in the court, the party has claimed that the 'constitutional sin of defection cannot be condoned by permitting the said 9 persons to vote, when in fact the seats those persons represented as MLAs has itself fallen vacant'.
(PTI inputs)