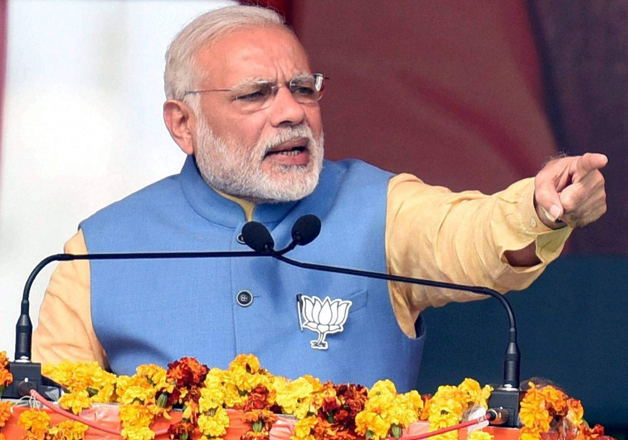 The Bharatiya Janata Party looks set for a historic landslide victory in the Uttar Pradesh, with trends for the Assembly election results suggesting the party's vitory at over 270 seats. With the party choosing to stick to its strategy of going into the elections without projecting a chief ministerial face, all eyes will now be on Prime Minister Narendra Modi's decision on the top leadership in the state.
There are several contenders that the BJP may have on its mind.
The most prominent among them appears to be Union Home minister Rajnath Singh who has previously served as the state Chief Minister the last time the BJP came to power. Rajnath, who has largely run the Home ministry smoothly, is largely seen as a consensus candidate who could be roped in as the CM face if the party gets a simple majority. However, the way things look at the moment, the BJP may have a free hand to appoint an individual that the top party leadership sees fit.
Also Read: SP-Cong chanting Gayatri Prajapati Mantra, says PM Modi
State BJP president Keshav Prasad Maurya is another name in contention for the CM's post. A prominent name from the Maurya caste, he has been the BJP's go-to man for polls in the state and has conducted and campaigning in over 200 constituencies. Apart from his organizational skills, he is also seen close to the Sangh pariwar as well as the party leadership.
Firebrand leader Yogi Adityanath may be another name that Prime Minister and party president Amit Shah may have on their mind. The Gorakhpur MP, a prominent Hindutva face, has been a big draw for the party in the Purvanchal region.
Other names that the party may consider are Union Telecom minister Manoj Sinha and Dinesh Sharma, a behind-the-scenes man on whose invitation PM Modi attended the Lucknow Ramlila last year.