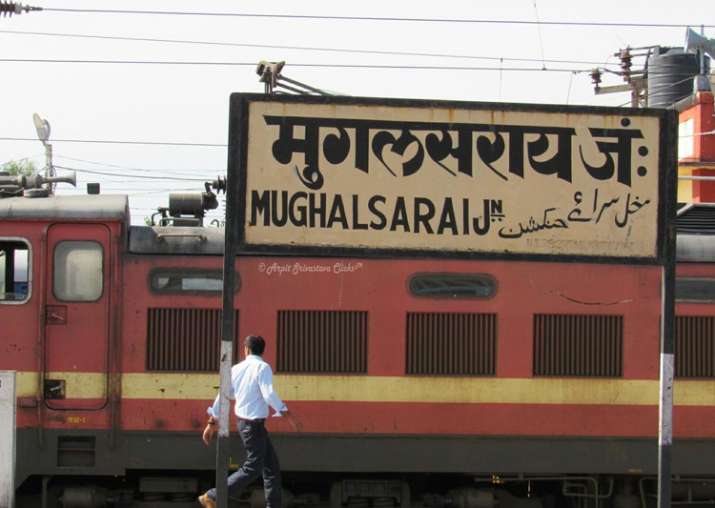 The Rajya Sabha witnessed noisy scenes today after several MPs including Samajwadi Party's Naresh Agarwal protested against Centre's decision to rename Mughalsarai Junction after Jana Sangh ideologue Deen Dayal Upadhyay.
The Chair had to adjourn the proceedings briefly after opposition parties – Samajwadi Party and BSP – created uproar over the move. 
Agarwal had given notice under rule 267 seeking suspension of business to take up discussion on the issue. But the Chair disallowed it saying the subject can be raised in some other form like a zero hour notice. Following this, the SP members trooped into the well of the House shouting slogans, disrupting the listed business.
The Centre had yesterday cleared a proposal renaming the Mughalsarai railway station after Deen Dayal Upadhyay. The junction, the fourth busiest railway station in the country, is located on the main Howrah-Delhi Grand Chord line.
The Uttar Pradesh government, headed by Yogi Adityanath, had in June approved the proposal of renaming the station and forwarded it to the Ministry of Railways for final approval.
Deen Dayal Upadhyay's body was found under mysterious circumstances on a platform of Mughalsarai Junction in 1968. The town is part of Chandauli district and is just 20 km from Varanasi. Mughalsarai is also the birthplace of former Prime Minister Lal Bahadur Shastri.
The station contains the largest railway marshaling yard in Asia. It is 12.5 km long and handles around 1, 500 wagons daily. The largest wagon repair workshop of Indian Railways is also located here.
Mughalsarai is not the only railway station whose name has been changed in recent times. The iconic Chhatrapati Shivaji Terminus saw the word 'Maharaj' added to its name this year.