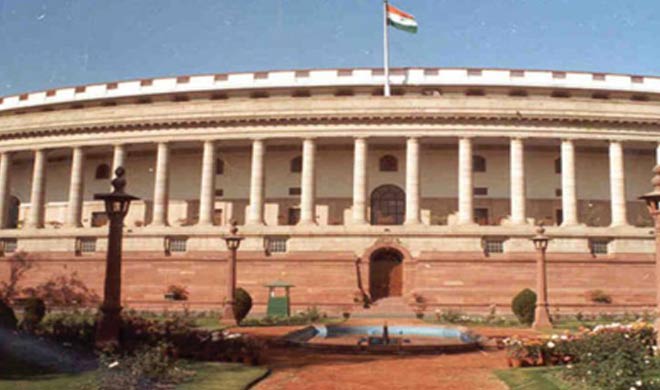 Two Muslim women were reportedly thrashed by a mob led by activists of a cow vigilante group at Mandsaur railway station in Madhya Pradesh on Wednesday over suspicion that they were carrying beef.
The women were reportedly caught carrying 30 kg of meat after which police was informed.
In a mobile phone video taken by one of the many spectators who did nothing to stop the attack at Mandsaur policemen are seen making half-hearted attempts to control the crowd.
However, initial reports by a veterinary doctor suggest that the meat was that of a buffalo. Importing of buffalo meat inside Madhya Pradesh without permission is illegal and thus both of them have been taken into custody as they did not have a permit to sell meat.
No action has been taken against those who assaulted the women, or the policemen at the spot.
State home minister Bhupendra Singh today said: "No can take law in their own hands.  A probe will be conducted."
The issue was also echoed in Rajya Sabha with BSP and Congress targetting BJP for increasing vigilantism under its rule.
Mayawati said in the Upper House that, "BJP raises 'Mahilaon ke samman mein,BJP maidan mein' slogan, yet in BJP ruled Madhya Pradesh women thrashed on beef rumours." While Congress leader Ghulam Nabi Azad said that it is alright if cows are protected but using that as a tool to target Dalits and Muslims, is something that we are against.
Reacting on the allegations and comments by Mayawati, MoS for Parliamentary Affairs Mukhtar Abbas Naqvi said, "Violence in any state is condemnable, we do not justify anything. MP Government took action on the issue about which Mayawati spoke about."
The incident has taken place just a couple of weeks after a video of Dalit youths being thrashed for skinning a cow went viral on the internet leading to protests in Gujarat and other parts of the country.