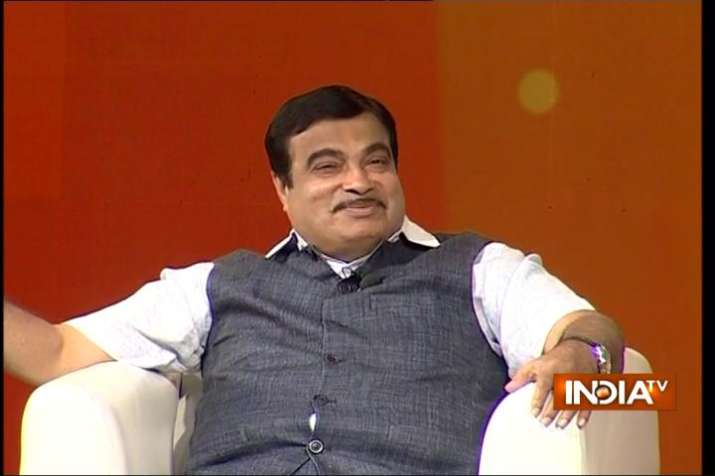 New Delhi, May 16: Union Minister Nitin Gadkari today strongly refuted charges that Malegaon blast accused Sadhvi Pragya was given a clean chit by NIA because of "pressure" from  BJP-led government. "On the contrary, false charges were filed against her and she was put behind the bars for 8 long years."
Participating in the India TV Samvaad conclave here,  Gadkari said," false affidavits were filed in Ishrat Jahan encounter case and a section of media does not talk about this. An innocent person Sadhvi Pragya was kept behind bars for 8 long years and all this was done for political vote bank. Why is the Congress  not coming up with answers? Even David Coleman Headley said from America that Ishrat was a terrorist. Was Headley an RSS Swayamsevak? Nobody talks about that."
 
Gadkari also accused the UPA government of deliberately filing false affidavits in Ishrat Jahan encounter case to nail Narendra Modi and Amit Shah. He, however,  said that under the present government, police and judiciary were working without any bias.
 
" What did the then UPA Home Minister do? He filed false affidavits in Ishrat Jahan case. He fabricated false evidences in Samjhauta Express case.  Under our regime, police and judicial system are working without any bias. We have not tried to influence the system. Attempts were  made to defame and malign pro-Hindutva organisations. In Ishrat case, false affidavits were filed to malign Narendra Modi and Amit Shah. After change of government, all these things have been exposed. In Sadhvi Pragya's case, action is being taken on the basis of evidences available. One should be happy that justice is being done now."
 
"The career of a senior police officer was ruined because of false charges in Ishrat Jehan case. False charges were made against Amit Shah. Should not the country debate such issues?"
When asked why PM Modi maintained silence on incidents like Dadri, Gadkari said that it's not necessary for the PM to speak on each and every issue. He made it clear that killing anybody for eating beef was wrong and that's why nobody supported it.  
 
"This was not for the first time that unfortunate incidents took place in the country. Such incidents took place during Congress regime too. Recently a journalist was killed in Bihar… now if this incident had taken place in a BJP-ruled state, the tone of news channels would have been different. Things that are wrong are always wrong and unfortunate. Killing someone for beef is wrong and that's why no one supported it. Arun jaitley was the first person from the government to condemn the incident; I too spoke on the matter. Now you are saying why Modiji didn't speak? It is not necessary for the Prime Minister to speak on each issue," Gadkari said.
 
On achievements of his surface transport and shipping ministry, Gadkari pointed out that after the NDA government took over, national highways are being constructed at a very high speed compared to what it was during UPA regime.
 
" When I became minister, national highways were being constructed at a rate of  2Km per day only. Now more than 20 kilometers of highways are being constructed on a daily basis. By 26 May, it should touch 30 km per day," Gadkari said.
 
" We have completed works worth Rs 60,000 crore.  For the first time in the history of India, under the leadership of Prime Minister Modi,  all our ports are making profits.. We have made profits of around Rs 6,000 crore. We have set a target of investment upto Rs 25 lakh crore in infrastructure and port sector. Out of that, Rs 12 lakh crore is being invested in Sagar Mala project alone. Rs 4 Lakh Crore has been earmarked for connecting ports with highways. We are also investing Rs 8 lakh crore for opening 27 industrial clusters for port development," he added.