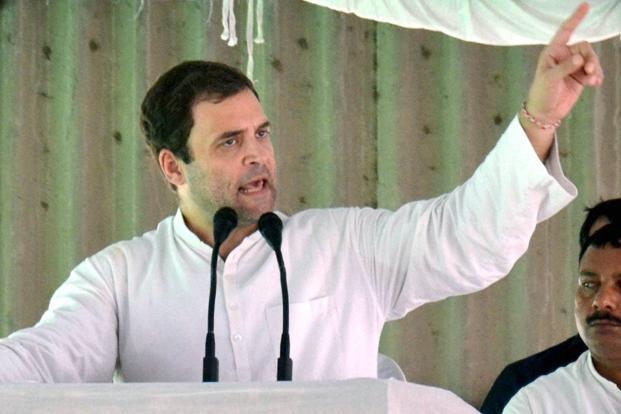 Congress vice-president Rahul Gandhi today urged the people of Uttar Pradesh to elect a government that will provide jobs to the youths of the state and works for the welfare of the farmers.
Addressing a rally in Basti, Rahul Gandhi cautioned the electorate against voting for those who spread hatred in the society. 
"Let's build a new Uttar Pradesh and elect a government for the youth, farmers and the poor, instead of those who spread only hatred. We never bargain with farmers, we only work for farmers," Rahul Gandhi said. 
Rahul further said that unemployment and farmers' future are the two important issues that the people of Uttar Pradesh are facing and added that the state will not progress unless these two problems are resolved.

 

"If you go anywhere in Uttar Pradesh and ask any youth what he or she does, 90 per cent would say 'nothing, we do not have jobs here'," Gandhi pointed out.
"This state feeds the entire nation, but the one who works hard throughout the day  is not able to sleep as he has an uncertain future," he added.
Rahul Gandhi pointed out that despite every district of UP producing something special, the youngsters are still not getting jobs. 
"Kannauj is well known for its perfume across the world, Jhansi's handicraft, Mirzapur's carpets, Barabanki's peppermint, Bareily's bamboo work, Allahabad's guava, Firozabad's glass work and Amethi's tomatoes are famous as well. Every district produces something special, but still people do not get jobs and the farmers are not satisfied," Rahul Gandhi asserted.
Four out of seven phases of elections have been completed in UP by now and voting for the fifth phase will take place on February 27.