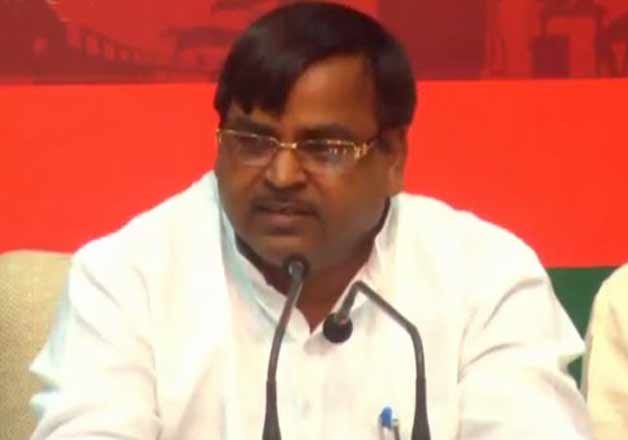 Uttar Pradesh Chief Minister Akhilesh Yadav today sacked his close confidante and state Mining minister Gayatri Prajapati over allegations of corruption. A formal notification in this regard has been sent to Governor Ram Naik requesting him to remove Prajapati.
"The Chief Minister has sacked Gayatri Prajapati and a letter for the same has been sent to Raj Bhavan," a senior government official said.
This comes days after the High Court rejected the state government's plea to withdraw an order for a CBI probe into alleged illegal mining in the state.
Taking a grim view of illegal mining in Uttar Pradesh, the Allahabad High Court on July 28 directed the CBI to investigate the matter across the state, including the role of government officials in facilitating the same, and submit a report within six weeks. 
The HC on September 9 rejected an application by the state government for withdrawal of its order.
The Chief Minister was said to be unhappy with the minister who was mired in a controversy over allegations of promoting illegal mining.
ANI reported that the Chief Minister has also removed another Cabinet Minister Raj Kishore Singh from his post. 
Opposition terms sacking an 'eyewash'
The opposition, however, alleged that the sacking of Prajapati was just an eyewash to hide rampant corruption in the mining sector.
"Illegal mining is rampant in the state and it is an open secret that he was promoting it. Now when the HC has taken serious view of the matter and ordered CBI probe, the CM's decision is mere an eyewash. It will not help as people know the reality," Congress leader Rita Bahuguna Joshi said.
BJP state general secretary Vijay Bahadur Pathak said it was good that CM has taken the decision to sack the minister.
"Our party has been raising the matter of illegal mining in the state. The decision should have been taken earlier," Pathak said.
Prajapati began as Minister of State for Irrigation in February 2013 and was moved to the lucrative berth of mining, directly under Yadav who handled that portfolio. In July 2013, Yadav elevated Prajapati to MoS (Independent Charge) and in January 2014, he was made a Cabinet Minister.
The sacking of tainted ministers, just ahead of the assembly polls, holds significance as Akhilesh Yadav is looking to retain the power in the most populous and politically important state.