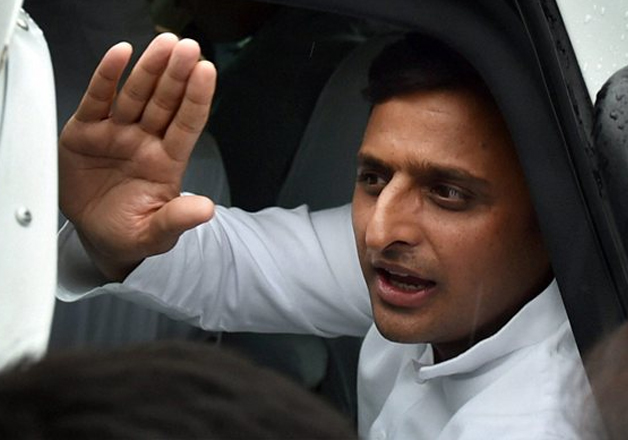 Almost a fortnight after the Supreme Court asked former chief ministers to vacate their government bungalows, the Uttar Pradesh government on Wednesday approved amendments to a legislation that allows ex-CMs to occupy government bungalows indefinitely.
The decision to amend the Uttar Pradesh Ministers (Salaries, Allowances and Miscellaneous Provisions) Act, 1981 was taken to skirt the apex court's August 1 order stating that former chief ministers are not entitled for government accommodation for lifetime.
The latest amendments will also see an average three-fold hike in wages of all ministers with the chief minister now entitled to Rs 40,000 per month in place of Rs 12,000 earlier. However, the CM will draw a gross salary of Rs 1.4 lakh per month that includes several perks entitled to him. Earlier his average salary was around Rs 1 lakh.
An apex court bench headed by Justice Anil R Dave, which pronounced its verdict on a 2004 plea, had ordered that any such government accommodation should be vacated within two to three months.
"They don't have the right to occupy government accommodation for lifetime," the Bench also comprising Justices UU Lalit and L Nageswara Rao had observed.
A UP-based NGO Lok Prahari had in its plea alleged that despite the direction of Allahabad High Court, the UP government had framed ex-Chief Minister's Residence Allotment Rules, 1997 (non-statutory) for allotting bungalows to successive ex-chief ministers.
The NGO had also contended that the rules framed in 1997 for allotment of government bungalows to ex-chief ministers were unconstitutional and illegal, and those occupying them were allegedly unauthorised occupants under the purview of the UP Public Premises (Eviction of Unauthorised Occupants) Act.
The petitioner had also said that retention of government accommodation by chief ministers after demitting office was against the Provisions of UP Ministers (Salaries/allowances and other facilities) Act.