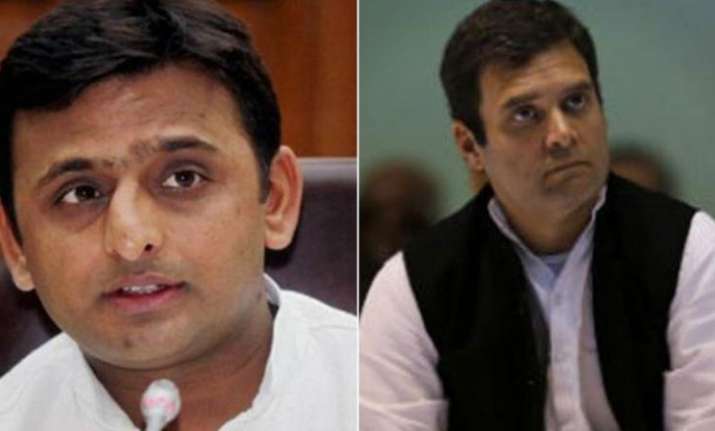 With the Akhilesh Yadav faction gaining an upper hand in the ongoing power struggle in the Samajwadi party, Congress may enter into a pre-poll alliance with Uttar Pradesh's ruling party for the upcoming Assembly elections.
The pact could be formalised early next week when CM Akhilesh Yadav is expected to meet Congress Vice-President Rahul Gandhi, reported Times of India. Akhilesh is likely to meet Rahul on January 9. 
Priyanka Gandhi is also expected to be part of the discussions which will aim to thrash out a deal that could see Congress contesting 90-105 seats in partnership with SP, TOI quoted its sources as saying.
The SP-Congress combine is expected to consolidate Muslim votes which may have weakened due to the feud in Samajwadi Party.
It will also counter BSP's aggressive pitch to attract minority votes.
At several public appearances recently, Akhilesh has said SP will benefit from an alliance, and that such a combine would deliver more than 300 seats. 
Congress' CM candidate Sheila Dikshit has already said that she would happily make way for Akhilesh Yadav as she considers him a better CM candidate than herself.
Congress leaders, though initially hesitant to comment on the possibility of an alliance, have also since admitted that "secular parties are under pressure" and "must come together to defeat a common, communal enemy".