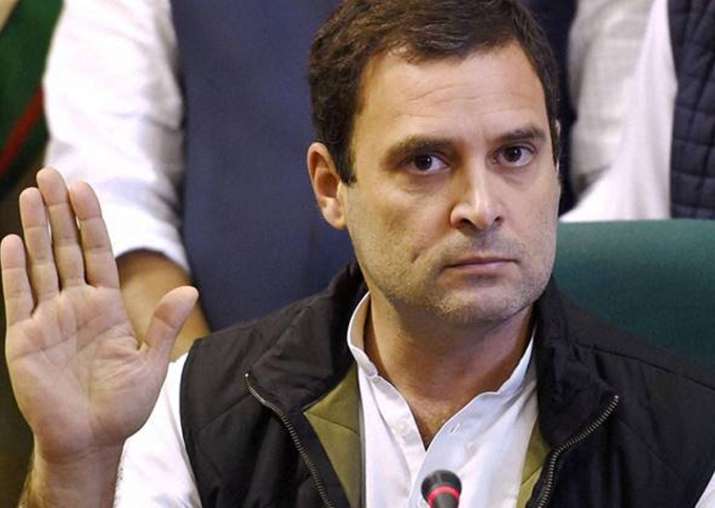 The Congress party has expelled Vinay Pradhan, its Meerut district unit chief, who was earlier suspended for making certain 'insulting' remarks against its vice president Rahul Gandhi, from the party for six years.
Pradhan was expelled from the party by Ramkrishna Dwivedi, the disciplinary committee chairman of Uttar Pradesh Congress, for 'indulging in anti-party activities', said party spokesman Dwijendra Tripathi on Saturday.
Last month, Pradhan was suspended from all party posts after he allegedly called Rahul Gandhi ' Pappu' on the party's WhatsApp group. Dwivedi had then stated that Pradhan's guilt was proved and he had violated the constitution of the Congress party. 
"Pappu could have been a minister or even the Prime Minister, but he did not go down that road," his purported message had said, adding that instead, the Congress vice president chose to go to Mandsaur in Madhya Pradesh, where five protesting farmers were killed in police firing.
Subsequently, Pradhan had said his comments were meant to laud Rahul.
Besides Pradhan, vice presidents of the Congress' Meerut unit Sartaj Ghazi and Girdhari Lal Maurya, general secretary Ankur Tyagi, secretaries Anuram Shami and Irshan Puthi had also been suspended from all posts for "anti-party activities", said Tripathi.