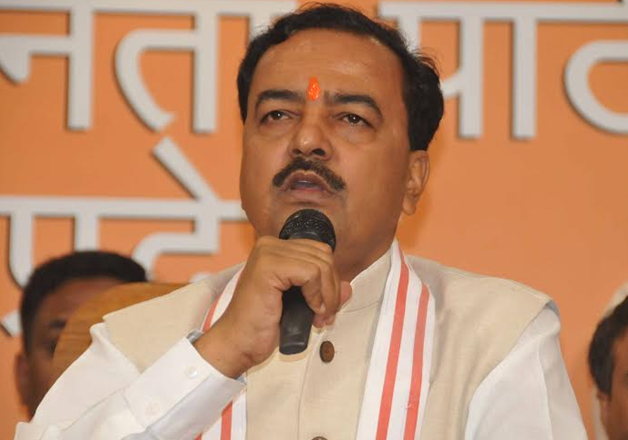 Uttar Pradesh BJP president Keshav Prasad Maurya landed himself in trouble for displaying the party's poll symbol 'lotus' at the time of exercising his franchise at a booth in Allahabad.
According to reports, Maurya was wearing a 'lotus' printed jacket when he arrived at the booth to cast his vote. The leader proceeded to the EVM machine wearing the same jacket and exercised his franchise. 
When the matter was brought to the administration's notice, Allahabad DM Sanjay Kumar ordered a Magistrate level enquiry and sought a detailed report. 
Speaking to reporters, Maurya, however, accepted his mistake, saying "I accept my error. But it was an unintentional act. The Election Commission has power to take action."
It should be noted that flashing of party's symbols at election booths are considered as the violation of Model Code of Conduct.
Meanwhile, the Election Commission has ordered an enquiry into Maurya's last month remark over Ram Mandir issue.
Maurya had last month said that 'Ram Mandir will be constructed after the elections and that the BJP will come to power with a full majority'.