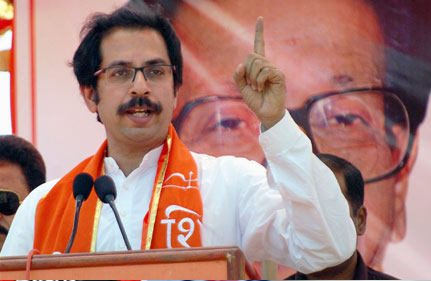 Nashik: Shiv Sena president Uddhav Thackeray today said it was wrong on the government's part to label JNU students' union leader Kanhaiya Kumar as "anti-national".
"Who gave birth to Kanhaiya Kumar in the first place? The government should think over this. He has been wrongly labelled anti-national," Thackeray said at a meeting of party office-bearers in Nashik.
He said India has a large population of youth and instead of guiding them, the central government is "misleading" them.
When Hardik Patel, the Patel quota stir spearhead, became popular, he was charged with sedition, and now Kumar is fighting against the government, Uddhav said.
The Sena leader's remarks came on a day Kanhaiya, president of the JNU Students Union, alleged that a co-passenger tried to "strangle" him inside an aircraft before a flight from Mumbai to Pune.
"Yet again, this time inside the aircraft, a man tries to strangulate me," Kanhaiya tweeted after the alleged incident which took place when he was inside a Jet Airways aircraft at the airport.
Kanhaiya was subsequently offloaded from the plane by the airline staff on safety ground, forcing him to take road route to Pune to attend an event there.
The BJP-Shiv Sena government has ordered a probe into the matter and the alleged assailant identified as Manas Jyoti Deka (33), an employee of TCS in Pune, was detained and a non-cognisable offence registered against him.
Kanhaiya has been attacked several times since being booked under sedition charges in connection with an event at JNU where some anti-national slogans were alleged to have been raised. He is currently out on bail.
(With PTI inputs)