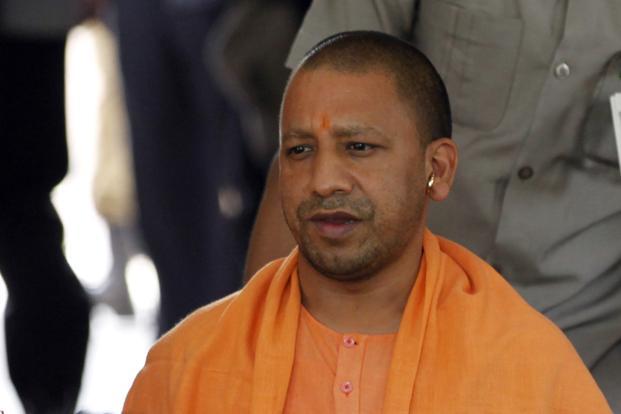 Immediately after the newly elected BJP MLAs in Uttar Pradesh elected Gorakhpur MP Yogi Adiyanath as their legislature party leader, Twitterati had their biggest laugh by comparing the firebrand Hindutva leader to Hollywood actor Vin Diesel. 
Adityanath's name was proposed by BJP leader Suresh Khanna and was supported by Union Information and Broadcasting Minister M Venkaiah Naidu.
Soon after the news was out, people on Twitter started making fun of Yogi Adiyanath by comparing his look with the Hollywood actor.
Here is how Twitter was flooded with funny comments over Yogi Adityanath's elevation as the UP CM:
Yogi Adityanath right now😎 pic.twitter.com/3fn7sI1A51

— Noah's Ark (@legion__group) March 18, 2017
YogiAdityanath ko badhai dete hue karyakrta... #UPCM pic.twitter.com/cL2hVktwx6

— Sunil Soley (@SunilSoley) March 18, 2017
Deepika congratulating Yogi AdityaNath for becoming CM of UP. #MyIdeaOfBJP #MahaBudget2017 pic.twitter.com/OQJvDHb4Uc

— Accidental Shamu Supari (@ShamuSupari) March 18, 2017
#YogiAdityanath CM of UP pic.twitter.com/uUIbrYvPfN

— Rajni patil 🇮🇳💥🌻 (@indian_patil) March 18, 2017
New UP CM!!
Now Diesel prices will go down in UP 😂😂#YogiAdityanath pic.twitter.com/3Xk633eDJu

— Dr Harshal (@drharshal8) March 18, 2017
#YogiAdityanath #UPCM Mandir Wahi banega ;) pic.twitter.com/N1ILx3VK5B

— Jon Snow (@iam_vishalsingh) March 18, 2017
BREAKING: Yogi Adityanath arrives at BJP Legislature meet at Lucknow. To be appointed as UP CM soon. pic.twitter.com/mzIUcQtDsQ

— Blank (@humoroholic) March 18, 2017
Yogi Adityanath right now ` pic.twitter.com/8PF7pif19U

— Ishant Sharma (@CrimeMasterV2) March 18, 2017