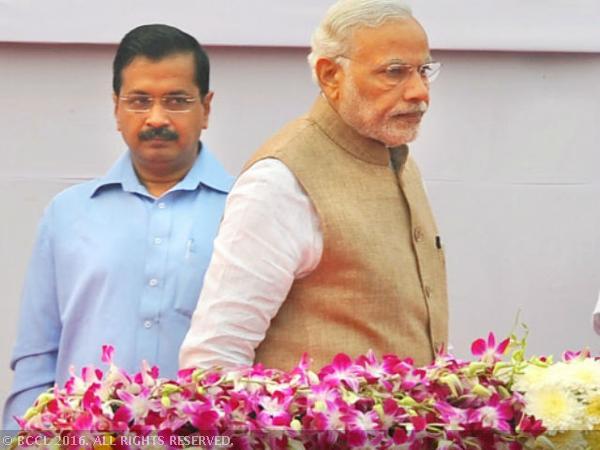 In a sensational claim on Wednesday, Delhi Chief Minister Arvind Kejriwal said that Prime Minister Narendra Modi may get him killed. He also asked Aam Aadmi Party MLAs and volunteers to be ready for "ultimate sacrifice" in the wake of "unprecedented crackdown" by the Bhartiya Janata Party government.
Referring to a series of arrests of AAP MLAs and workers in the last one-and-a-half years, Kejriwal dubbed Modi as the "mastermind" behind the "cycle of oppression" against them and alleged that he was hell bent on "vanquishing" the party.
"I want to tell all the volunteers, MLAs and Ministers that this is a very critical period. You think over it, talk to your families. This is going to get worse in the coming days," Kejriwal said in a nearly 10 minute long video uploaded on social media websites.
"He (Modi) can go to any extent and may get us killed. He may get me killed as well. Talk to your families and see if you are ready for the ultimate sacrifice. All the MLAs will anyway have to go to jail. If you are ready, then stay with us or if you have weaknesses, then leave," he said.
The social media cracked up after his claim, but not to Kejriwal's amusement. Twitteratti did not take his claims seriously and many even suggested him to take medical help.
Here are some of the responses from Twitter:
Kejriwal ji VIMHANS is at half an hour distance from your bungalow, Please visit to get over Modi obsession. pic.twitter.com/Qi8bQAshlW

— Aakash Gauttam (@AakashGauttam) July 27, 2016
Plz contact Mental Hospital, u good for nothing #Kejriwal. PM Modi frustrated, may even try to get me killed: Khujlihttps://t.co/AgET01zDvK

— Anant Saxena (@anantIIMi) July 27, 2016
Somebody needs urgent medical attention. Thought & comment itself is alarming & with historical trend needs help!! https://t.co/f3nw3hHfmA

— Ved Tatrari (@VedTatrari) July 27, 2016
This is the clear proof that PM Modi going to get kill Arvind Kejriwal.pic.twitter.com/8E191ufiC0

— Sunil (@1sInto2s) July 27, 2016
Actually, Narendra Modi's parents got intimate because they wanted a child who could kill Arvind Kejriwal.

— Sagar (@sagarcasm) July 27, 2016
Don't get surprised if Arvind Kejriwal does a Rosamund Pike ( Gone Girl) to take revenge,Blame Modi. pic.twitter.com/73iNorxb6g

— The Frustrated Indian (@FrustIndian) July 27, 2016
Don't get surprised if Arvind Kejriwal does a Rosamund Pike ( Gone Girl) to take revenge,Blame Modi. pic.twitter.com/73iNorxb6g

— The Frustrated Indian (@FrustIndian) July 27, 2016
Modi's Sharpshooter trying to shoot kejriwal. pic.twitter.com/CS3NwCqWUT

— डी.के. (@itsdhruvism) July 27, 2016
Arvind Kejriwal: PM Modi is so frustrated, he can get me killed.

Narendra Modi: Socha toh nahi hai par idea bura nahi hai.. 😛

— Godman Chikna (@Madan_Chikna) July 27, 2016
Modi's men drowning kejriwal in sea. pic.twitter.com/toRYAgExaq

— अंकित जैन (@indiantweeter) July 27, 2016
PM Modi is so frustrated, he can get me killed,' says Arvind Kejriwal

That was the Acche Din Narendra Modi was talking about.

— Godman Chikna (@Madan_Chikna) July 27, 2016
Now he thinks Modi can get him killed! #RelevantReplug
Is Arvind Kejriwal suffering a total breakdown? https://t.co/aYXS6LAVi1

— Sunil Rajguru (@sunilrajguru) July 27, 2016
If Kejriwal's mind was a social media platform, Modi would be permanently trending at the top spot.

— Papa CJ (@PapaCJ) July 27, 2016