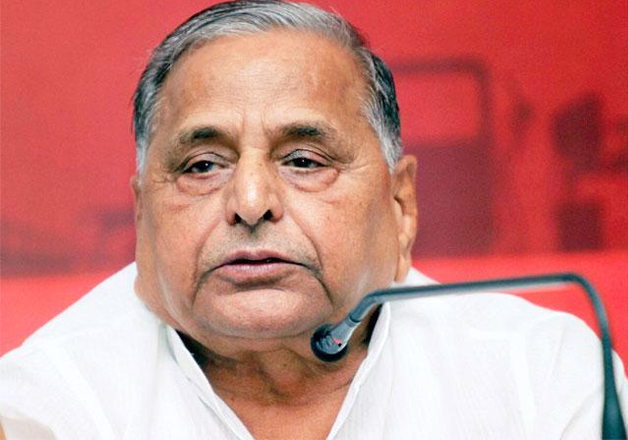 Top Samajwadi Party leaders today met Samajwadi Party chief Mulayam Singh Yadav here to chalk out a formula to end the ongoing crisis within the first family of the state that has derailed just ahead of the crucial assembly polls.
Senior party leader Naresh Agrawal, speaker of Legislative Assembly Mata Prasad Pandey, spokesman Ashok Bajpai and Rajya Sabha MP Beni Prasad Verma arrived at Maulayam's residence at around 10 am to discuss the matter. It is believed that the leaders made an appeal to the SP supremeo to hold talks with brothers Shivpal, Ramgopal and his son Akhilesh Yadav to end the fight.
A party leader, however, said that the meet was convened to discuss party's preparation for the polls and also for the silver jubilee function scheduled for November 5.
On the other hand, party state unit chief Shivpal Singh Yadav has also convened a meet of State Executive Council . CM Akhilesh has also been invited for this meet but sources said that he will once again opt to skip the meet.
Yesterday, in yet another indication of continuing infighting within the ruling Samajwadi Party, Akhilesh skipped a crucial party meeting convened by Shivpal. 
Akhilesh did not attend the meeting of district presidents of the Samajwadi Party even though Shivpal drove down to his residence to invite him personally for the event.
Sources said the Chief Minister was in no mood to compromise on his stated opposition to entry of criminals and re-entry of ministers accused of graft into the SP and demand for complete say in deciding tickets for the assembly elections.
Meanwhile, Shivpal is learnt to have told the SP's district presidents at the meeting that Akhilesh will be Chief Minister again if the party returns to power in the 2017 elections.