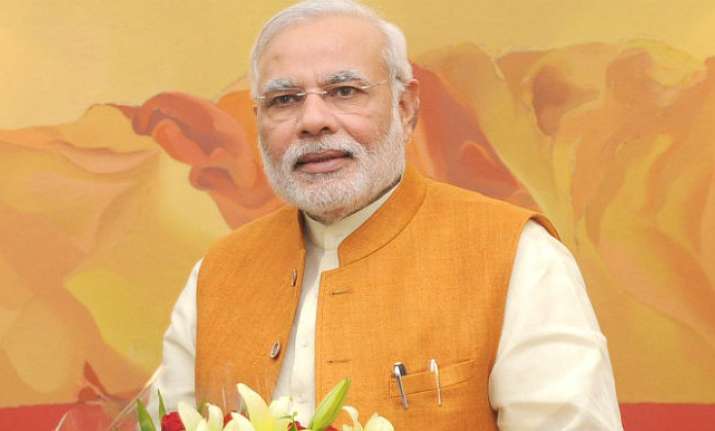 The BJP has decided to offer the same "lucky chair" to Prime Minister Narendra Modi  to sit on the stage during his Kanpur rally slated for December 19 that he had sat on during his 2014 rally in the city.
According to a report in The Indian Express, the party considers the chair 'lucky' because Narendra Modi, the then PM candidate of the BJP, addressed the party's  first 'Vijay Sankhnad' rally in Kanpur on October 19, 2013. 
It was his first pre-poll election meeting in Uttar Pradesh as the BJP's PM candidate and the party registered a massive win in the state by winning 73 out of 80 Lok Sabha seats with its ally Apna Dal. The BJP won 71 seats on its own. 
Kanpur unit of the BJP preserved the chair in a specially-designed glass chamber and placed it in the party's district office for the last three years.
In addition to the chair, the glass tumbler from which Modi had drank water during the rally and a paper box containing Kanpur's famous 'Thaggu ke laddu', have also been preserved in the chamber.
The report adds that to keep the chair safe for a long time, the party had purchased unbreakable glass from Delhi. It was used to make a box of 6 feet/5.5 feet (length) box with a width of 3 feet.
"This is the first time that Modiji will come to Kanpur as the PM. The workers believe that the chair is lucky for the party. When it was used by Modiji in the first 'Vijay Sakhnad' rally in UP, the party had recorded a thumping victory in the Lok Sabha elections. We believe that if the PM sits on the chair again at the 'Parivartan Yarta' rally, it will bring positive change for the party in 2017 elections and BJP will win the most number of seats, " , BJP's Kanpur district president Surendra Maithani told The Indian Express.
The BJP is hopeful of at least five lakh people attending the rally in Kanpur, which will be held at the Railways Ground in Nirala Nagar of the city.