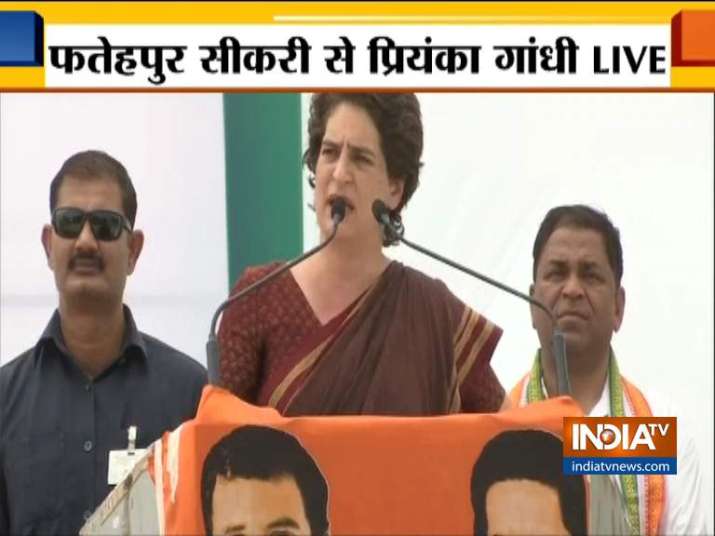 Priyanka Gandhi on Monday attacked the Bharatiya Janata Party (BJP) and said that those who raise question against the government are termed as "traitors". 
"Those who raise question against the government are termed as traitors. An attempt is being made to suppress the voice of the people," said Priyanka Gandhi during a rally in Fatehpur Sikri.
She also alleged that attempts are being made to "destroy the democracy of the country". She further said that the BJP claims that it is the only nationalist party in the country. 
Priyanka Gandhi is the Congress general secretary in-charge of eastern Uttar Pradesh.
She is the Congress' big hope for the 2019 Lok Sabha elections and is trying to revive the party's fortunes in the state.
The general elections are scheduled to be held in seven phases from 11 April to 19 May 2019 to constitute the 17th Lok Sabha. The counting of votes will be conducted on 23 May, and on the same day the results will be declared.
Legislative Assembly elections in the states of Andhra Pradesh, Arunachal Pradesh, Odisha and Sikkim will be held simultaneously with the general election.
WATCH VIDEO: