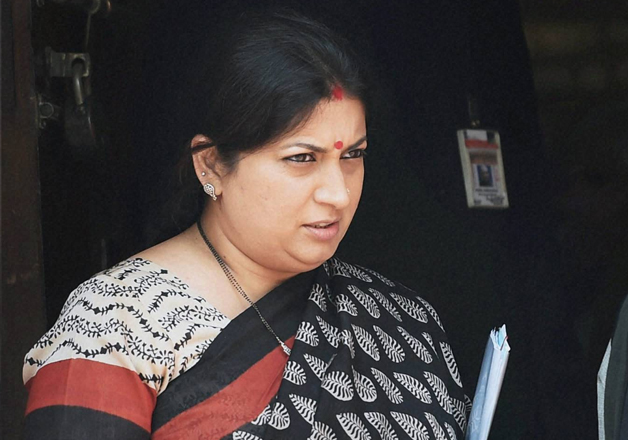 Union Minister Smriti Irani today hit out at Opposition parties for protesting against demonetisation policy. 
Irani claimed that those who have been 'robbed of black money' in the wake of the Centre's move, are not letting Parliament work. 
"Naturally, those who have been robbed of their black money are not letting Parliament work. We should set aside our political differences and work together in the interest of our nation," Irani said. 
"Demonetisation is a part of the Centre's war against black money, corruption, and against those who have filled their coffers with money that belong to the country's poor citizens," Irani added.
No business could be transacted in either Houses of Parliament in the last two days due to ruckus by Congress-led opposition parties, which demanded in the Lok Sabha a debate on demonetisation under a rule that entails voting and presence of Prime Minister Narendra Modi in Rajya Sabha for resumption of discussion on the issue. 
Irani also took the opportunity to thank people for standing with Prime Minister Narendra Modi in war against black money and corruption.
"I am grateful to them. India will forever be grateful to those Indians, who understood Modi's call (for war against black money and corruption)," the Union Minister said. 
To a question about people who died while standing in queues at the banks, she said, "My sympathies are with every family. We are trying to ensure that people get help from bank employees. I am also grateful to those who are helping each other out with the feeling that this (demonetisation) is a historic step. Coming generations will remain indebted to them."
Meanwhile, the queues outside banks and ATMs continued across the country for the tenth day since the demonetisation move as people struggling to get cash expressed unhappiness over the reduced limit of exchange. 
However, despite facing problems, many people say they are with the government on the demonetisation move but also suggested the process needed better preparedness.