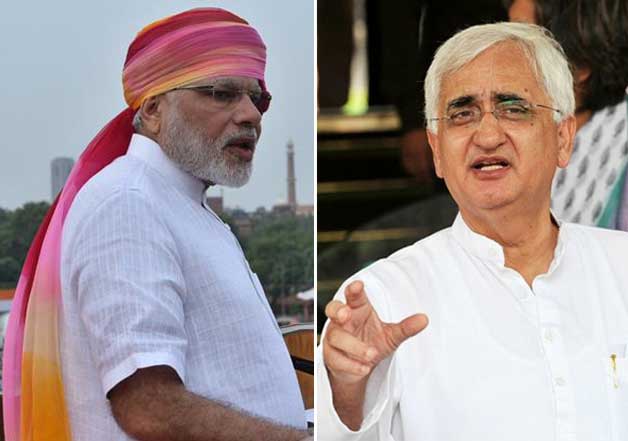 Senior Congress leader Salman Khurshid has once again deviated from his party's official line on Prime Minister Narendra  Modi's recent remarks on Balochistan and Pakistan-occupied Kashmir.
Khurshid today reiterated his disagreement with PM Modi's new policy and went on to term it "foreign policy of a novice."
"Yeh ek anari ki foreign policy hai," Salman Khurshid said.
Earlier, Salman Khurshid had blasted PM Modi for raising the issue of Balochistan and Pakistan-occupied Kashmir in his Independence Day speech from the ramparts of the Red Fort.
"Is Balochistan a part of India? Doesn't India believe in Panchsheel? Is it not a departure from that? By raising Balochistan, the government is 'ruining our case on Pakistan-occupied Kashmir',"  Khurshid said.
However, the Congress dissociated itself from Khurshid's remarks and said that it could be his personal opinion as the party agreed with PM's views on Balochistan and PoK.
The party added that India should aggressively raise the issue of atrocities being committed by Pakistan in Balochistan, both bilaterally and in international fora.
"The world is watching. People of Balochistan, Gilgit, Baltistan and occupied Kashmir have thanked me a lot in the past few days. I am grateful to them," PM Modi had said from the ramparts of Red Fort.
He was referring to his remarks, made after an all-party meet on Kashmir, in which he had said that it was time to expose Pakistan's brutalities in Balochistan, Gilgit and Pak-occupied Kashmir (PoK).