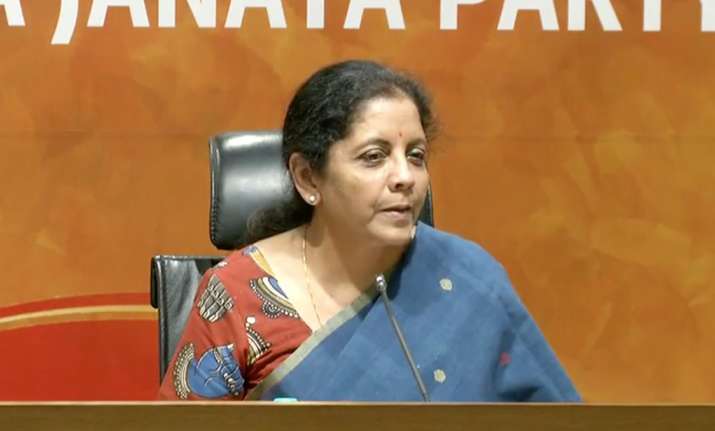 The Bharatiya Janata Party (BJP) on Sunday called out Congress president Rahul Gandhi to take action against P Chidambaram in the alleged disproportionate assets case, charge sheets in which was filed by the IT department on Friday in a Chennai court. 
"Under the Black Money Act, 4 charge sheets have been filed against P Chidambaram and his family for possessing and operating several illegal assets and accounts in foreign countries," BJP President Amit Shah tweeted on Sunday, adding that the income tax department estimates illegal assets held by UPA's FM to be to the tune of 3 billion dollars. 
Shah claimed that these charges 'explain why despite Supreme Court's orders Sonia Gandhi, former PM Dr Manmohan Singh and then FM P Chidambaram dragged their feet on the formation of SIT, one of the first decisions taken by Modi govt, to fight Black Money! How could they indict their own selves?'
Union minister Nirmal Sitharaman termed the case against Chidambaram family 'Congress's Nawaz Sharif moment'. Addressing a press conference on the issue, Sitharaman claimed that Chidambaram didn't disclose its investments to the tax authority, violating Black Money Law, which was brought by Modi govt as part of its drive against black money and to prosecute those Indians who have secretly stashed illicit wealth abroad. 
Sitharaman called out Rahul Gandhi to investigate the matter. 
"Will Congress President Rahul Gandhi investigate this? It can't be an oversight. How can P Chidambaram forget to disclose his assets abroad? Congress President Rahul Gandhi, who is himself out on bail should come out and tell us if he is going to investigate this case involving one of his leaders," she said during the presser.  
Sithataraman and Shah were referring to the four charge sheets registered by the IT department against Chidambaram's wife Nalini, son Karti and his wife Srinidhi under section 50 of the Black Money (Undisclosed Foreign Income and Assets) and Imposition of Tax Act, 2015 on May 11 in a Chennai city court. 
The Chidambaram family has been accused of failing to disclose, either partly or fully, immovable assets in assets in 14 countries and 21 foreign bank accounts, expected to be worth three billion dollars.
"The present charge sheets are for not disclosing, either partly or fully, immovable assets like the one at Cambridge in the UK worth Rs 5.37 crore, property worth Rs 80 lakh in the same country and assets worth Rs 3.28 crore in the US., said the charge sheets," Sitharaman informed media. 
The charge sheets claimed that the Chidambarams "did not disclose" these investments to the tax authority as also by the firm co-owned by Karti — Chess Global Advisory , in violation of the black money law, she claimed. 
Apart from the property in Cambridge, Karti Chidambaram's investment of Rs.3.28 crore and Rs 80 lakh in Nano Holdings LLC in USA and assets and accounts in Totus Tennis in UK also came under the charges framed by Income Tax under Black Money Act, the BJP leader said.