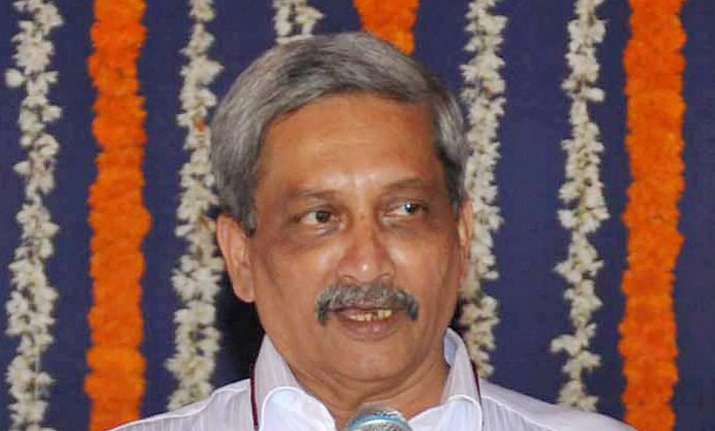 After taking charge as the new Chief Minister of Goa, Manohar Parrikar today conceded that the very fact that many ministers had lost in the just-concluded Assembly elections indicated that there was something wrong with the BJP's governance in the state in last two-and-a-half years.
"The fact that many ministers lost elections indicates there was something wrong in governance in last 2.5 years, let me identify that aspect," Parrikar said this morning  after formally taking charge as the Chief Minister.
Parrikar was sworn-in as the new Chief Minister of Goa by Governor Mridula Sinha on Tuesday evening.
Nine other MLAs were also sworn-in as ministers in Parrikar cabinet. Interestingly, only two out of these nine are from the BJP with the remaining seven belonging to alliance partners GFP, MGP and independent candidates.
The Supreme Court on Tuesday rejected a Congress petition seeking stay on the swearing-in of Manohar Parrikar. The apex court, however, directed Manohar Parrikar to seek vote of confidence in the state Assembly by April 16.
Manohar Parrikar was serving as the Chief Minister of Goa till he shifted to centre on November 9, 2014 as the Union Defence Minister in Modi cabinet. 
After Parrikar moved over to the Centre, Laxmikant Parsekar took over as Goa CM. However, Parsekar lost his own seat in the recent Assembly elections. 
Not just that, a majority of his cabinet colleagues also lost their seats in these elections.