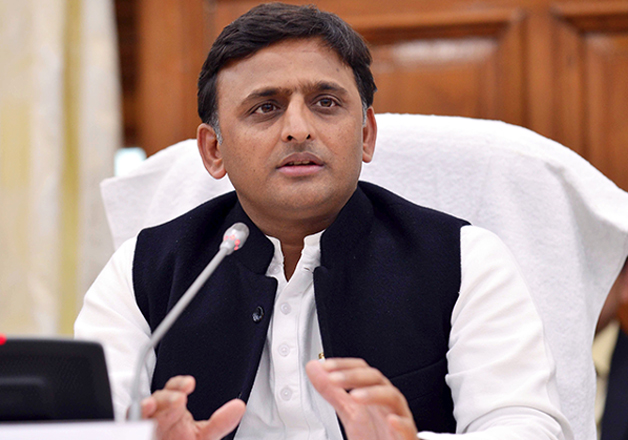 The rift being openly played out in public in the Yadav family continues to surpass past proportions with each passing day. The latest being the eviction of Shivpal Yadav by his nephew and Chief Minister Akhilesh Yadav and then the subsequent expulsion of Ram Gopal Yadav from the Samajwadi party. 
The rift, which appears to have begun with Akhilesh Yadav sacking an influential minister over charges of corruption, actually goes back a long, long way.
Earlier, Samajwadi Party supremo has rebuffed Akhilesh's claim to the throne of the UP Chief Minister for a second term, saying the party would decide a name on the CM only after the elections. His presser came following Akhilesh's interview to a daily where he suggested that he could well begin campaigning for the upcoming Assembly elections on his own without waiting for anyone. 
His clear indication was that he had no support from his colleagues who were also family members, but he did assert that he 'may be cornered, but certainly not defeated'. However, what appears to have pricked the SP chief more than his son's somewhat open defiance was his admission that his father was actually never there for him. 
"Bachpan mein, mera naam mujhe khud rakhna pada (When I was a child, there was no one to name me). In the same way, I think I will have to start my election campaign on my own, without waiting for anyone," Yadav was quoted as saying to the Times of India.
While Mulayam tried to downplay the statement, asserting that there was no rift in the family, the statement has once again put the family feud in the spotlight. And if you think that the rift had only just begun, you are plain mistaken. 
The distance between father and son has not appeared today – apparently it existed all along. A look back into history shows just how deep the fissure may actually be running, that Akhilesh always stood on his own and that his statement may be timely, but was by no means incorrect or an attempt at gaining sympathy. 
Akhilesh Yadav's birth had caused severe medical complications for Malti Devi, his mother, who was rendered permanently unresponsive, and possibly in a persistent vegetative state, a 2015 report in The Caravan pointed out. Mulayam, who was then elected as a member of the legislative assembly of Uttar Pradesh for Ram Manohar Lohia's Samyukta Socialist Party, did not attend the birth of his first son and also rarely visited his family in the coming years, something that he admitted even today.
It was then left to Akhilesh's paternal grandparents, rural farmers with no education, to look after him. In fact, the report goes on to say that they did not pay much attention to his date of birth or a formal name for him. Junior Yadav was nicknamed Tipu by the village pradhan.
It was at the time Tipu was to be enrolled in school – India was under emergency and Mulayam was languishing jail -- a friend of his sister's family accompanied Tipu to help get him admitted to St Mary's school in Etawah. The enrollment official suggested that it was not a good idea to put a nickname on the school roster, so the friend came up with some suggestions for an official first name, and Tipu chose 'Akhilesh'.
Akhilesh, in an interview to Times of India earlier this month had said, "The experience I have gathered in the 14 years that I have spent in hostel has taught me how to deal with all kinds of crises. Lohia's ideals have taught me to struggle but without violence."
His biography penned by a journalist Sunita Aron sheds further light on the seclusion that Akhilesh faced all along. 
In 1983, Mulayam Singh sent Akhilesh to Dholpur Military School in Rajasthan. Mulayam Singh remained a distant figure to Akhilesh; he visited him only twice in all his years at school, says UP CM's biography Winds of Change. In fact, it was his uncle Shivpal who accompanied him to school while getting him admitted.
In fact, Akhilesh came to know about the new party (SP) floated by his father through a newspaper in Mysore. It was around 1992-93, Akhilesh, nearly 20, had been sent on from Dholpur to an engineering college in Mysore. He told his biographer, Sunita Aron, that he found out about the new party through a report in the Deccan Herald.
The 2015 Caravan report further emphasises that the distance between father and son never actually managed to subside.
According to the report, Mulayam was averse to Akhilesh's wish to get married to Dimple Rawat as she was a Pahari Thakur from Uttarakhand, a community that he had been at loggerheads with. Akhilesh had threatened revolt but had found support from none in the family.
Ironical as it may seem, it was the 'outsider' that Akhilesh recently referred to as being responsible for the rift in the family that helped him during that time.   
As per the report, Amar Singh came forward in support of Akhilesh and then got Netaji's approval.