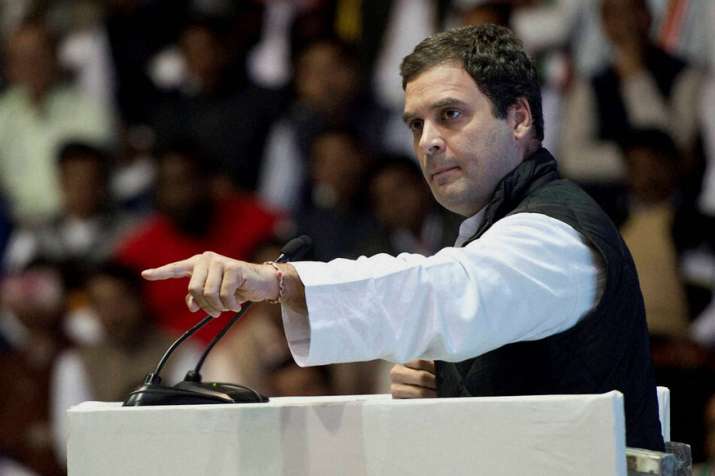 Congress President Rahul Gandhi today took a swipe at the government's statement in Rajya Sabha that Narendra Modi has never questioned Manmohan Singh's integrity, saying thanks for reminding India that the prime minister "never means what he says or says what he means". 
Gandhi's dig came hours after the Leader of the House Arun Jaitley made a short statement in Rajya Sabha to end the impasse over Modi's remarks against his predecessor made during the Gujarat polls campaign. 
"Dear Mr Jaitlie (sic) -- thank you for reminding India that our PM never means what he says or says what he means," Gandhi tweeted, using a hashtag "BJPLies".  
The Congress president also attached with his tweet a video of the prime minister's speech at a poll rally in which he made the "conspiracy with Pakistan" remarks against Singh, along with Jaitley's statement made in the House.  
In Rajya Sabha, Finance Minister Jaitley said Modi in his statements and speeches, "did not question nor did he mean to question the commitment to this nation either by Dr Manmohan Singh, the former Prime Minister, or Hamid Ansari, the former vice president." 
"Any such perception is completely erroneous. We hold these leaders in high esteem, as also their commitment to this nation," Jaitley said. 
Today's statement came after the opposition and the ruling party leaders worked out a way to resolve the impasse in Parliament, after a series of meetings.