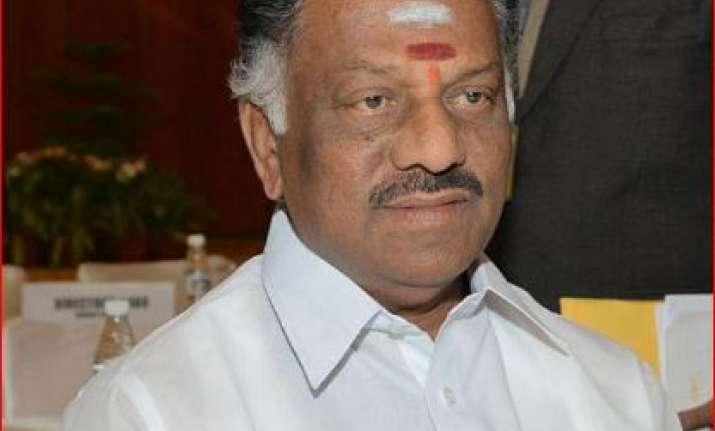 Former Tamil Nadu Chief Minister O Panneerselvam today said that he was not in favour of hurting prospects of Palaniswami government.
Panneerselvam's statement came amid changing power equations in the ruling AIADMK's Amma faction with a significant number of MLAs reportedly flocking towards party deputy general Secretary T T V Dhinakaran, who is trying to re-assert his position after being released on bail in a bribery case. 
"The Palaniswami-led government will not face a situation where it will lose (power) because of us," Puratchi Thalaivi Amma leader O Panneerselvam said, in what could come as a relief for the beleaguered chief minister. 
A top aide of Dhinakaran had claimed that so far 25 MLAs have met him since he came out on bail on June 3 in a case related to alleged attempt to bribe some Election Commission officials to get back the party's 'Two-Leaves' symbol. 
The AIADMK (Amma) faction has 122 MLAs in the 234-member assembly. 
Incidentally, Panneerselvam and his supporting MLAs had voted against the Palaniswami government in a trust vote moved by DMK on February 18, days after the former had revolted against AIADMK chief V K Sasikala, alleging he was forced to make way for her elevation as chief minister. 
Palaniswami had, however, won the trust vote by a margin of 122-11, with Opposition DMK being evicted following unruly scenes and its allies, Congress and IUML, staging a walkout. 
(With PTI inputs)