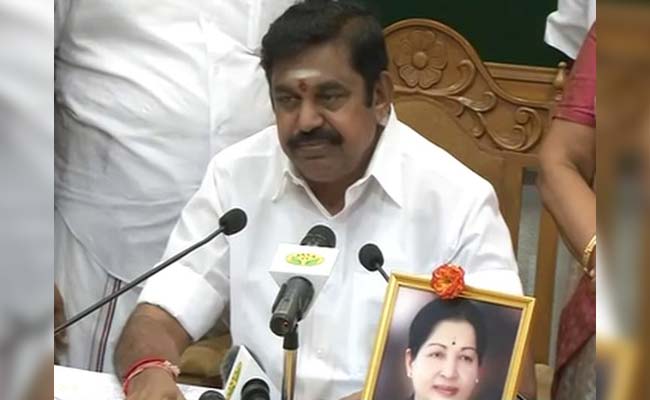 As part of his first five decisions taken as Tamil Nadu Chief Minister, E  Palaniswami today ordered shutting down of 500 state-run liquor shops (TASMACs).
In addition to that, the Chief Minister also approved a 50 per cent subsidy for working women to buy new two-wheeler vehicles and hiked maternity aid from Rs 12,000 to Rs 18,000.
He also passed orders for constructing 5000 new houses for fishermen.
E Palaniswami, a close confidant of incarcerated AIADMK general secretary VK Sasikala, officially started work as Tamil Nadu's Chief Minister this morning.

 

The new Chief Minister walked into the office used by former Chief Minister J Jayalalithaa and sat in the chair she used.
It was for the first time in last five months that somebody sat on Jayalalithaa's chair that was lying unoccupied since she was hospitalised in September last year.
Palaniswami won the trust vote in Tamil Nadu Assembly on Saturday with 122 AIADMK MLAs supporting his confidence motion and only 11 legislators, owing allegiance to O Pannerselvam, voting against it.
The voting on Palaniswami's confidence motion took place after an unprecedented ruckus in the House with the DMK legislators throwing chairs and smashing microphones in the House. 
The Speaker P Dhanapal and DMK Working President MK Stalin displayed their torn clothes and accused their political opponents of indulging in physical violence in the House.
The Speaker had to order eviction of DMK MLAs from the House. The Congress MLAs also staged a walkout in protest against the Speaker's refusal to use the secret ballot. 
Meanwhile,  the DMK has now approached Madras High Court challenging the trust vote and the court has set the hearing date for Tuesday.