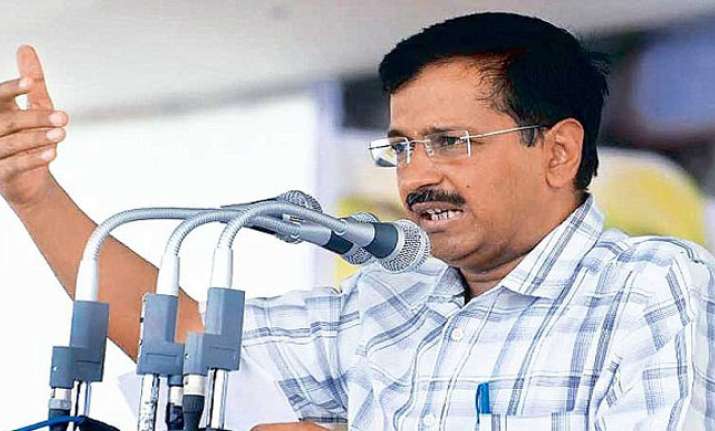 Aam Aadmi Party (AAP) supremo Arvind Kejriwal is trying to experiment the same tricks during his party's campaign for Punjab Assembly polls that he had so successfully played in Delhi Assembly elections. 
According to a report in The Economic Times, the Delhi Chief Minister on Monday asked the people of Punjab to take at least Rs 5,000 per vote from Prakash Singh Badal-led Akali Dal or Captain Amarainder Singh-led Congress but press the button of AAP on the voting machine on the polling day.
Kejriwal had made a similar appeal to Delhi voters during previous Assembly elections. 
"Take at least Rs 5,000, in new currency notes mind you, from the Badals or the Congress for promising them your vote but cast the ballot in favour of Aam Aadmi Party," Kejriwal said during his twin rallies in Bathinda and Mukhtsar Sahib districts. 
"Badals will send their men...they will offer money. Mana mat karna. Amarinder Singh's people will come...if they don't, go to their houses and say you had been waiting and take the money. If they give Rs 3,000, say it will cost Rs 5,000 now due to inflation. Take new notes, mind you, not the old ones. But vote for us. Dupe the Badals and Congress this time as they duped you for 15 years," he added. 
Kejriwal further said that he will tell Modi that 'Sadda Haq Ethe Rakh' if the Centre does not cooperate with a prospective AAP government in Punjab. 
"I can fall in Modi's feet too for sake of Punjab but if he does not relent, hum lad ke Punjab ka haq lenge," Kejriwal said.