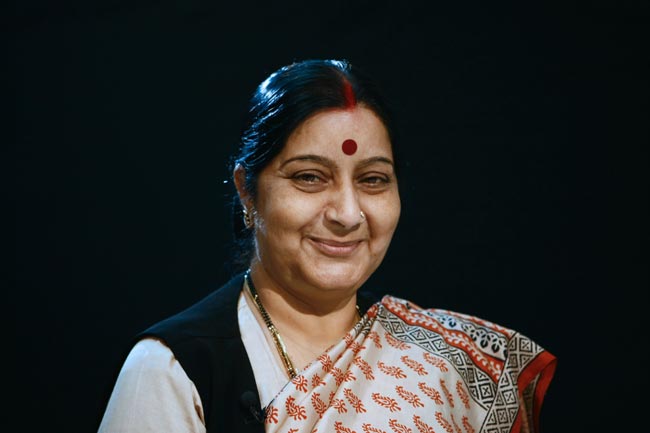 On the road to recovery after a kidney transplant on December 10, ailing External Affairs minister Sushma Swaraj will be discharged from the hospital today, authorities said.
"MEA Minister Sushma Swaraj, who underwent kidney transplant operation on 10th December 2016, has shown a speedy recovery after her kidney transplant and is being discharged today (Monday)," said the statement issued by the communication department of All India Institute of Medical Sciences (AIIMS).
According to the authorities, the minister's post-operative recovery was closely monitored by a team of specialists.
They include transplant surgeons and a team of nephrologists, cardiologists, endocrinologists and pulmonologists, other than anaesthesists and critical care experts. The team also includes hysiotherapists, resident doctors and specialised nurses.
Swaraj underwent the kidney transplant from an unrelated donor on December 10 at AIIMS by a dedicated team of 50 medical staff, including several senior doctors like M. Minz, V.K. Bansal and Preet Mohinder Singh led by AIIMS Director M.C. Misra.
The three-hour surgery was performed at the Cardio Thoracic and Neuro Sciences Centre. 
The 64-year-old minister, who has been in and out of AIIMS for the last few months, was admitted to the hospital on November 7.