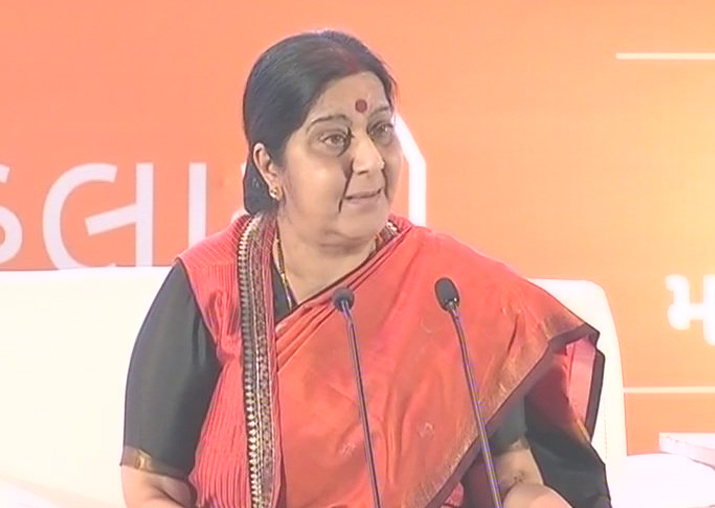 External Affairs Minister Sushma Swaraj today lambasted Congress vice-president Rahul Gandhi for his remarks about women wearing shorts in the RSS. , saying such remarks were "unbecoming" of politicians. Swaraj, aid at a 'Mahila Town Hall' in Ahmedabad, said that such remarks were 'unbecoming' of politicians.
"It's unbecoming of politicians to speak like this," she said.
"Had Rahul Gandhi asked why women are not allowed to wear shorts in the RSS, I would have definitely responded. But given the inappropriate language he used, I do not think this question deserves an answer," she added.
She also slammed the Congress party for calling BJP anti-women. 
The Minister said that BJP has given four women Chief Ministers and four women Governors to the nation.
"It is for the first time in history that two out of four members of Cabinet Committee on Security (CCS) are also women. I was made EAM in May 2014 and now Nirmalaji is the Defence Minister. Two out of four CCS members are women now," Swaraj said.
Prior to our government, the EAM said that no woman was ever a member of CCS, comprising Home, External Affairs, Defence and Finance ministry.
Apart from Sushma Swaraj, Nirmala Sitharaman, Uma Bharti, Maneka Sanjay Gandhi, Harsimrat Kaur Badal and Smriti Irani are Ministers of Cabinet rank.