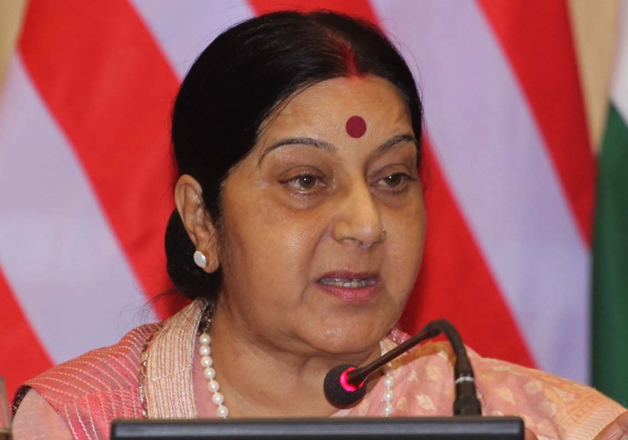 External Affairs Minister Sushma Swaraj, who is admitted at AIIMS and undergoing treatment for kidney-related ailment, might have to wait for at least 15-30 days before she finds a matching kidney donor.
"Sushma Swaraj has undergone some of the important tests before kidney transplant. She has gone home today (Wednesday) but will again come back tomorrow (Thursday) for further investigations," news agency IANS quoted sources at AIIMS as saying.
The 64-year-leader, a diabetic, also underwent dialysis, they said.
"Currently there is need of a donor, for which the emphasis is for someone within the blood relation. However, the problem is that her (Swaraj's) daughter who could be the donor is also diabetic, making it impossible," they added.
The External Affairs Minister had earlier on Wednesday tweeted about her health condition, saying, "I am in AIIMS because of kidney failure. Presently, I am on dialysis. I am undergoing tests for a kidney transplant. Lord Krishna will bless."
The team of doctors for the treatment of Sushma Swaraj includes, Head of Endocrinology Nikhil Tandon, Head of Pulmonary Medicine Randeep Guleria, Chief of Cardio Thoracic and Head of Nephrology Sandeep Mahajan.
Swaraj was admitted to the AIIMS on November 7 over health complications.