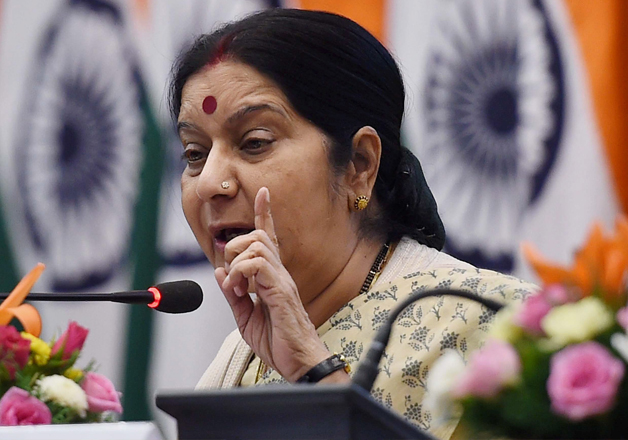 External Affairs Minister Sushma Swaraj, who was admitted to AIIMS last month, is most likely to undergo a kidney transplant here next week. 
According to a Times of India report, sources at the hospital said that her pretransplant process was complete.
"Several people have come forward to donate their kidney. However, chances are that we'll use the one that has been offered by a relative," a senior doctor said, adding that the Minister's vitals were stable and she was fit to undergo the life-saving procedure.
Doctors said that the 64-year-old leader had been undergoing treatment for diabetes and other hormonal issues for decades. 
"As of now, the plan is to conduct the procedure in AIIMS itself. We are only waiting for a clearance from the authorisation committee for the donor," the TOI report quoted a source as saying.
Swaraj was admitted to AIIMS on November 7 and is being monitored by a team of doctors.
The BJP leader was admitted to AIIMS in April also when she underwent treatment for pneumonia and other health issues.