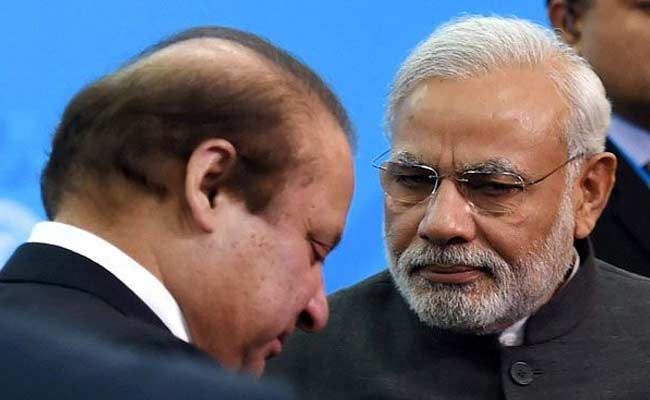 As the whole country showed solidarity with the Indian army for successfully conducting surgical attacks across the Line of Control (LoC), the world stood witness to a tactical shift in India's approach in tackling terror under the leadership of Prime Minister Narendra Modi.
In a Twitter poll conducted on India TV's handle, we asked, "Is @narendramodi the new IRON MAN of India?"
 An overwhelming 91 per cent of the voters agreed whereas 7 percent voters said no, and only 2 per cent said they have no opinion on this. A total of 2,056 voters participated in the polls in less than a day's time.
With 'surgical strikes', Prime Minister Narendra Modi treaded into a territory that no Indian prime minister had dared to since Indira Gandhi. The move to cross over the LoC was last witnessed in 1971. 
Known as 'Iron Lady of India, Gandhi had proven during her term as India's Prime Minister that she has more guts and courage than most of the men who preceded/succeeded her. 
#ModiPunishesPak #56InchasRocks #NoShaq
आज दिनांक 29-09-2016

29+9+2+0+16= *56*

देख लो आज 56 इंच का सीना.... pic.twitter.com/iThQLpajcS

— Manik Dey (@deymanik17) September 29, 2016
In one stroke, she eliminated the pincer of Pakistan on two sides of India,  Despite an adverse international atmosphere — the United States supported Pakistan — she sent its troops to fight against the Pakistani forces under a Joint Command with Bangladesh — at the fag end of a nine month-long war that put Bangladesh on the world map.
Also Sardar Patel was the first Indian to get the sobriquet of 'Iron Man' for his astounding success in integrating around 565 princely states after independence.
Also his firm handling of Hyderabad and Junagadh proved that he was an able administrator.
And also tell to those pakistanis that our Pm is Modi not Manmohan who will just ignore the deaths of soldiers quitely

— i_m_vicky (@vickybarnwal238) September 29, 2016
Repeating it has changed India's image as a pacifist country in the Indian subcontinent.
After the September 18 Uri attack that left 19 Indian soldiers dead, there was a growing clamour for retaliatory action against Pakistan. However, India first chose to up the diplomatic offensive at international forums to corner Pakistan. Frankly, it began to appear as if the war of words will end in nothing substantial.
And the impression is not surprising. After the 1998 nuclear tests, it became increasingly evident that India was desisting from taking direct action against Pakistan even as the country suffered in the form of the Kargil war, the 2001 Parliament attack, 26/11 Mumbai attacks and other terror attacks with the direct involvement of Pakistan.
Proud to be an indian nd proud of modiji...he has done a great job whole india is feeling
proud on modiji

— Rishabh (@rishabhkukreja4) September 29, 2016
India has found it much easier to use force when its territory has been invaded, like in the Kargil conflict when it neither crossed the Line of Control nor did it enlarge the hostilities to other areas.
Former Prime Ministers Atal Bihari Vajpayee and ManMohan Singh had relied on backchannel talks, a measure that has clearly failed to deter Pakistan from running terror camps in its territory.
Moreover, India has often succumbed to international pressure even after multiple provocations by our neighbour. Pakistan, which chooses to stay in perennial denial, had left India with little options.
The government, by all indications, feels that this arrangement of living by denial for a larger cause has paid no dividends. Instead, in its view, Pakistan-sponsored terrorism flourished in different forms from the deniable Indian Mujahideen style operation to the big impact 26/11 attack. 
 Modi government also understands that the nuclear bluff played by Pakistan will not deter India from striking terror camps. Islamabad knows well that the radioactive fallout will affect its own territory too.