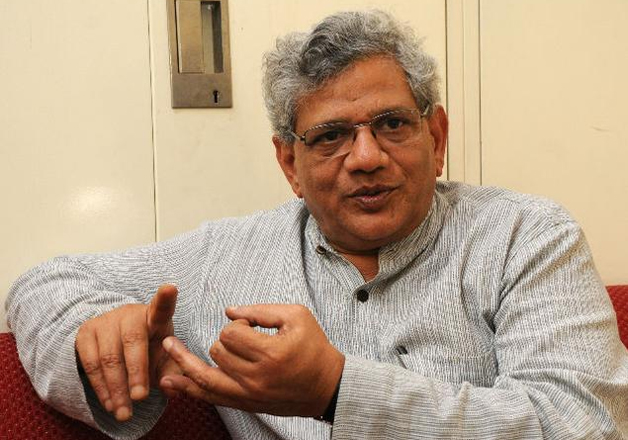 CPI(M) leader Sitaram Yechury said that the suicide by an ex-serviceman over OROP issue was a reflection of the betrayal of the promises made by Prime Minister Narendra Modi.
"The suicide of the Jawan is nothing but a reflection of the betrayal of the promises that the BJP and Narendra Modi had made during 2014 elections. The promises have not been fulfilled," he said
Described the detention of opposition leaders who tried to meet his family as 'unprecedented', he said, "I don't know what is wrong with this central government. Why are they resorting to such tactics? What happened with Rahul Gandhi and Manish Sisodia is unprecedented. Such things never happened before. Such things should not happen in a democracy."
Opposition leaders including Congress vice-president Rahul Gandhi and Delhi Chief Minister Arvind Kejriwal and his deputy Manish Sisodia were detained by the police when they tried to meet the family of Ram Kishan Grewal, 70, the ex-serviceman who ended his life by consuming poison on the lawns of a government building at Janpath in the heart of the national capital. 
On the alleged encounter killings of eight SIMI activists in Bhopal, he said that the CPI-M demands for a judicial probe under a sitting judge.
On Uniform Civil Code, he said that the RSS and the BJP was trying to implement the alleging they were trying to break the country and create a Hindu Rastra. 
"How can you have a uniform civil code in a country like India? This unity in diversity is the identity of India. And the BJP and the RSS are trying to break this idea of India and establish a Hindu Rashtra," he said. 
On resolving unrest in Valley, he called for an immediate political dialogue with all stakeholders to resolve the crisis.