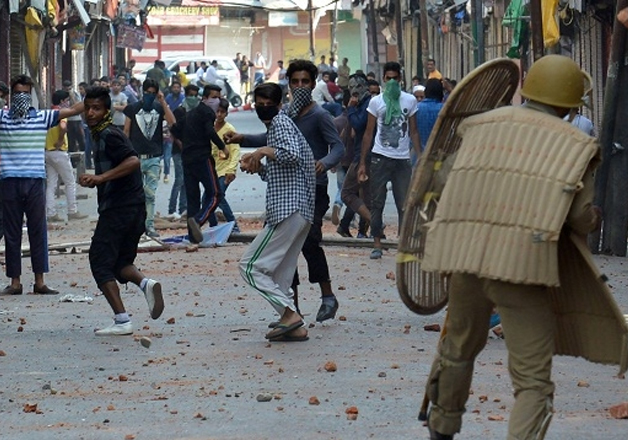 Jammu and Kashmir Chief Minister Mehbooba Mufti today urged protesting people to support the government to bring back normalcy. Reiterating that her government wants to revoke the Armed Forces (Special Powers) Act (AFSPA) from the border state, Mufti today said that protesters need to end stone-pelting and come forward for talks. 
"Stop indulging in stone pelting and come forward for dialogue only then AFSPA can be removed from the state," the CM said.
"We have to create an environment of peace and tranquillity in Jammu and Kashmir. AFSPA is not permanent in the state. It will have to go," the CM added. 
Slamming Pakistan for continuing infiltration by militants in Kashmir, Mufti asked Pakistan to stop cross-border infiltration to create an environment conducive for peace talks.
"Pakistan has to understand that the two countries share the border and to bring peace in the region, start a dialogue, the infiltration must stop," she said while addressing a police function here.
"Pakistan must understand we are neighbours. Indians, Pakistanis are the same people," she added. 
Meanwhile, local authorities today imposed restrictions in parts of Srinagar and other places in the Valley to prevent post-Friday prayer protests.
Life remained adversely affected for the 105th consecutive day in the Valley due to separatist called protest shutdown. The intensity of both protests and shutdowns have, however, decreased recently.
In the unrest that started here on July 9, around 91 persons have been killed and over 12,000 injured of whom about a 100 face the prospect of permanent blindness.