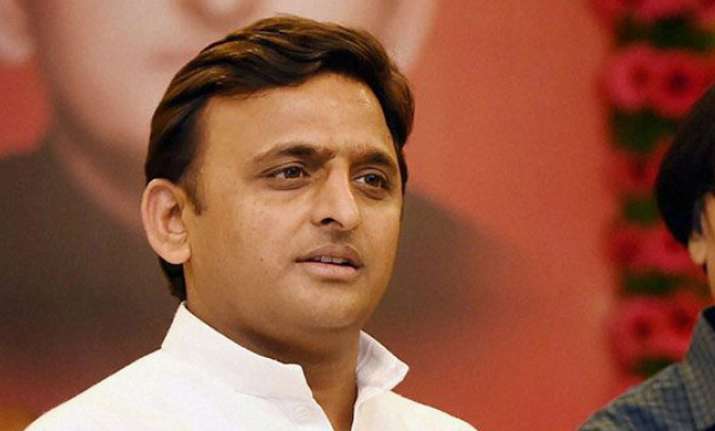 Amid reports of the Congress party keeping a back channel open for striking a pre-poll alliance with the Samajwadi Party (SP) for next year's UP Assembly elections, Chief Minister Akhilesh Yadav today reiterated that such a tie-up would win over 300 seats in the state. 
The UP Chief Minister, however, added that a final decision in this regard will only be taken by the party's national president Mulayam Singh Yadav.  
"Though samajwadis are going to form majority government in the state, but if alliance takes place, it will win over 300 (of the 403) seats. The final decision in this regard will be taken by party National president (Mulayam Singh Yadav)," Akhilesh Yadav said. 
According to PTI sources, desperate to be counted in the power stakes in Uttar Pradesh where it ruled 27 years back, Congress leaders might settle for anything between 60-70 seats, including the 20 sitting MLAs it has in the state Assembly. 
Swept away to a distant fourth position, Congress leaders feel that its chances in the crucial state had dipped after the Narendra Modi government went public with the September 29 surgical strikes inside Pak-occupied Kashmir. They, however, feel that post demonetisation the popularity of the BJP has declined.
Downplaying controversy over ticket distribution in the Samajwadi Party, Akhilesh said, "Tickets are changed till last moment. We will only field those who can win elections. I will give my suggestions and advice on assembly tickets to the party president."
To a specific query on tickets to gangster-turned-politician Mukhtar Ansari's brother and another mafia don Ateeq Ahmad, the chief minister parried a directly reply, saying hardships because of note ban was a bigger issue at present.

On reports that he had allegedly pushed Ahmad at a public programme, Akhilesh said, "Such act is not in my behaviour...It's the media, which says so. I might have asked him to speak later." 
(With PTI inputs)