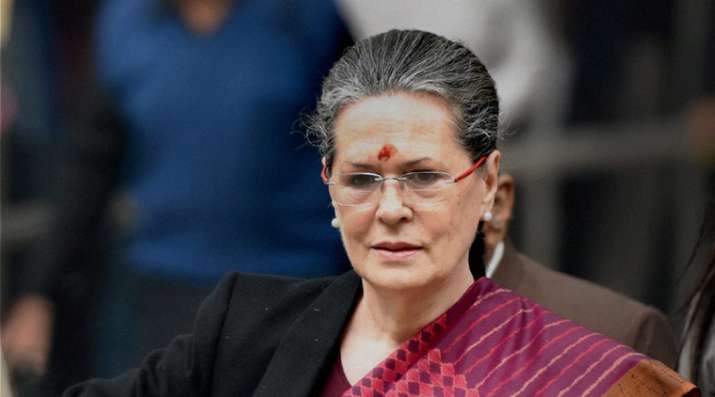 Playing down questions raised over Sonia Gandhi's absence from poll campaign in Uttar Pradesh, the Congress today  said that it was a clear sign of generational shift in the Grand Old Party.
Asked if Congress President Sonia Gandhi will campaign, Congress spokesperson Abhishek Manu Singhvi said, "Rahul Gandhi is campaigning. So where is the issue. The Vice President of the party is campaigning."
When told that it was for the first time in her political career that she is away from campaigning, Singhvi said: "That maybe. whatever is a fact is a fact. It could be a clear sign that under her direction and leadership, Rahul Gandhi can lead the poll campaign."
"It is also an indication that times have changed, generational shifts are occurring. But nothing more or less than that. Who goes where are their own decisions," he added.
Singhvi said: "This would be wrong to presume if she will campaign or not. The party will decide when and where she'll campaign."
"Rahul Gandhi is extremely active. You don't have to draw conclusions. He has been the Vice President for sometime and is very active," he added.
On a question that she is the star campaigner for Uttar Pradesh elections, Singhvi said: "I am not ruling out the possibility of she campaigning for the last two phases of Uttar Predesh elections."
"You don't have to insinuate, speculate or guess anything because the Congress party is working as a well-knit machine under her leadership, knowledge and directions," he added.
(With IANS inputs)