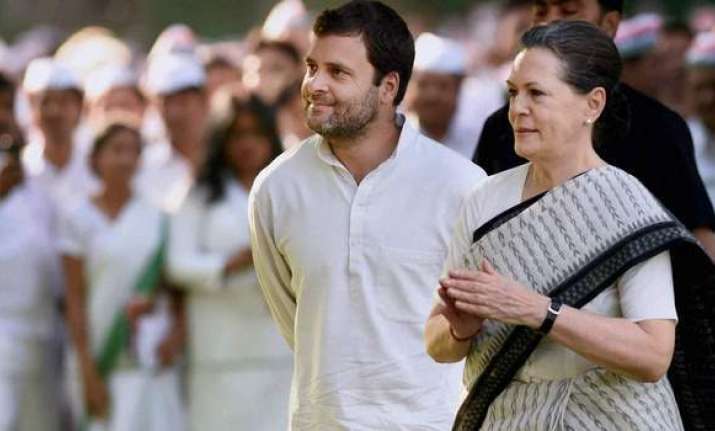 A day before Rahul Gandhi is set to take over Congress reins, mother Sonia Gandhi who has led the Grand Old Party for nearly 20 years on Friday said "my role is to retire".
Soon after the announcement, Congress party spokesperson Randeep Surejwala said Sonia Gandhi has retired as the party president and not from politics.
"Would sincerely request friends in the media to not rely upon innuendos," he added.
"Sonia Gandhi has retired as president of Indian National Congress and not from politics. Her blessings, wisdom and innate commitment to Congress ideology shall always be our guiding light," he said in another tweet.  
Congress president-designate Rahul Gandhi's elevation would come just two days ahead of the counting of votes for the Gujarat and Himachal Pradesh Assembly poll. The Gandhi scion would be handed over the certificate appointing him as the party president in the presence of Sonia Gandhi and other senior leaders.
Sonia Gandhi took over as the Congress chief in 1998, seven years after her husband Rajiv Gandhi was assassinated.