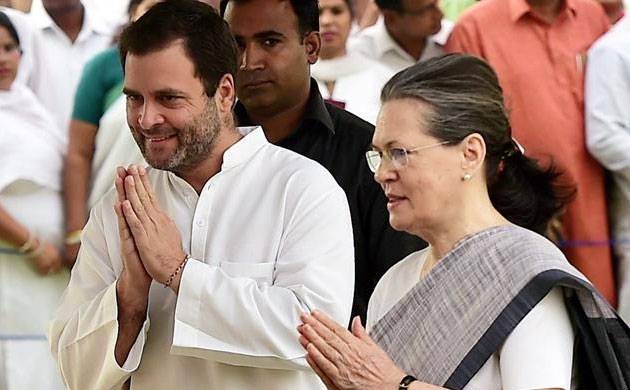 Congress president Rahul Gandhi is now my boss too, let there be no doubt about that, said mother Sonia Gandhi at party parliamentary meet in New Delhi on Thursday.
"We have elected a new Congress president and on your behalf and on my own, I wish him all the very best. He is now my boss too—let there be no doubt about that – and I know that all of you will work with him with the same dedication, loyalty and enthusiasm as you did with me. I am confident that we will work cohesively under his leadership to revive our party's fortunes", she said.
Congratulating thousands of party workers, Sonia Gandhi said, "We performed very creditably under tough circumstances in Gujarat and the recent by-election results in Rajasthan were huge. This shows that the winds of change are coming. I take this opportunity to warmly congratulate the leaders and the thousands of workers who brought us these results in both the states. I am sure that very soon the election results in Karnataka too will underline the resurgence of the Congress".
Hitting out at the Narendra Modi government, she said, "It has been almost four years since this government came to power. This has been a period in which institutions that are at the foundation of our democracy have come under systematic assault—Parliament itself, the judiciary, media and civil society. Investigative agencies have been let loose against political opponents. An all-pervasive atmosphere of fear and intimidation has been created. Liberal, secular and democratic traditions are being wantonly damaged. The pluralistic nature of our society—which has been its strength for centuries—is being eroded", she added.