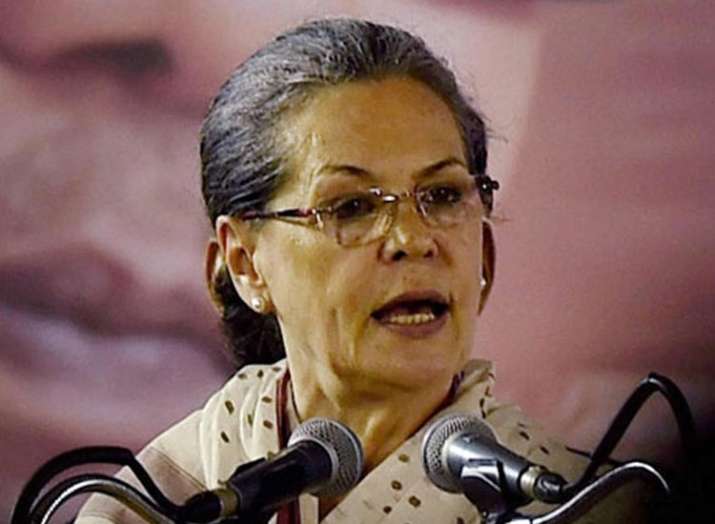 Lashing out at the Modi government, UPA Chairperson Sonia Gandhi on Sunday said people of the country need to be rescued from a "dangerous regime" that is "compromising" with India's democracy.
In her address to the newly-constituted Congress Working Committee, which met for the first time under the chairmanship of party chief Rahul Gandhi, Sonia Gandhi also cautioned the people about the "reign of despair and fear" heaped upon India's deprived and poor.
She said the rhetoric of Prime Minister Narendra Modi shows his "desperation" reflecting that the "reverse countdown" of the Modi government has begun.
We are committed to make alliances work and we are all with Congress President Rahul Gandhi in this endeavour.
We have to rescue our people from a dangerous regime that is compromising with the democracy of India, she said.
Earlier today, Congress President Rahul Gandhi described the revamped Congress Working Committee (CWC) as a bridge between the past, present and future and asked party men to rise and fight for India's oppressed. 
Chairing the first meeting of the revamped CWC after becoming president of the party in December last, he said it was an institution comprising experience and energy. 
Former prime minister Manmohan Singh, in his address assured Rahul Gandhi that he and all other Congressmen will help him in the onerous task of restoring India's social harmony and economic development. 
(With PTI inputs)